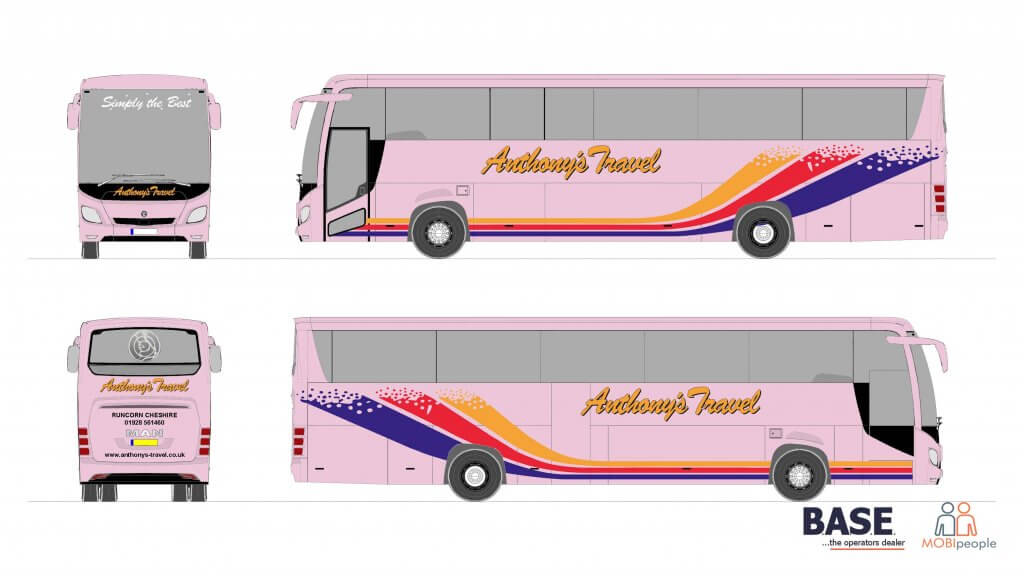 Operators of the Barbi Galileo coach were sent to Portugal by BASE Coach Sales in February last year to help design a brand new coach that would take the best parts of the Barbi, and build a model for the future with MOBIpeople.
Richard Bamber of Anthony's Travel said: "In 2016 we purchased our first Barbi Galileo coach. We now operate four within our fleet. The coach is somewhat an industry secret and in an age of mass production its becoming increasingly rare to find a vehicle that's true bespoke.
"From our first coach entering our fleet the feedback from clients, and drivers and the build quality, reliability and versatility of the vehicles has been amazing and we have been able to offer our customers something truly different. There is only a small group of operators with this type of coach but all have similar feedback and we all want more of these coaches.
"I was contacted by Mark Aspinall in February 2019 to explain that Barbi Bus and Coach in partnership with MOBIpeople would be concentrating on building smaller coaches and production of BASE coach sales larger vehicles will be transferred to Portugal so at the same they were looking at giving the coach a fresh new look and would I be interested in participating in the design project.
"We flew out to the factory to meet with the designers, each of us explained what makes the Galileo such a special vehicle within our fleets, what sets it apart and what if anything we would like to improve on whilst not losing the appeal and flair of the original vehicle or do we build the same.
"A series of designs with the modifications and styling changes were sent to each of the party for comment and over a period of time we were able to come up with a vehicle we feel will take the spirit of the Galileo into the next decade.
"Once the design process was complete was complete the decision was who would be first to operate the new style vehicle and we jumped at the chance! Our new coach will be one of our Club Class corporate coaches, 12.5 metres in length, 36 seats to a full team coach specification with the latest MAN technology.
"We have a great partnership with BASE coach sales and MAN with fantastic support and we look forward to introducing the vehicle to our fleet mid-March 2020."
Nick Dodgson General Manager of BASE Coach sales, added: "Richard is a well-known and respected member of the coaching community and having another family business want to work so closely with us has been great value to develop a bespoke niche vehicle with real individuality to the mass market offered currently."