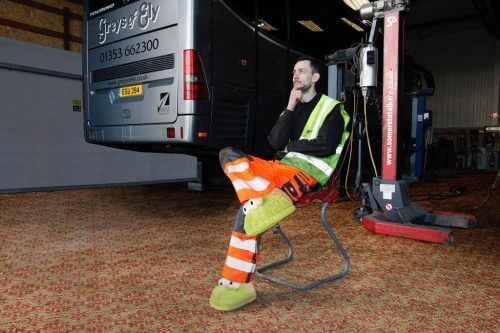 Despite falling on the same day as Easter this year (with reports that the Pope had declared April Fools cancelled and moved to 2019, where there would be two days instead), there was no shortage of the usual playful and deliberate fake news. Several companies in the industry joined in with the mischief this year. Here are some of the highlights.
Scania declared that it had made an engineering breakthrough to combat driver drowsiness and distraction in the form of a new warning system that alerts drivers when they feel tired, using data from several sources. Deciding that a coffee cup symbol was not enough to tell a driver to take a break, the company announced the Driver's Energised Awakening Machine, or DREAM, which would simulate a coffee smell to help keep drivers going until they could stop. The development was headed by sensory scientists 'Hugh Stynche' and 'Mal O'Dor.'
Scania's 'Senior Sensory Manager,' Björn Fikabru, said: "We knew that drivers would have difficulties in immediately taking rests along the motorway and that it might take a while before reaching a truck stop. We wished to provide a respite that would allow them to safely drive to the nearest stop."
Scania suggested that a calmed 'pine scent' could follow.
Greys of Ely announced it had carpeted its workshop. The company said in a statement: "We are always looking to improve the working conditions for our hard working staff. We have therefore decided to carpet our entire workshop, to make it super comfy for our engineering staff!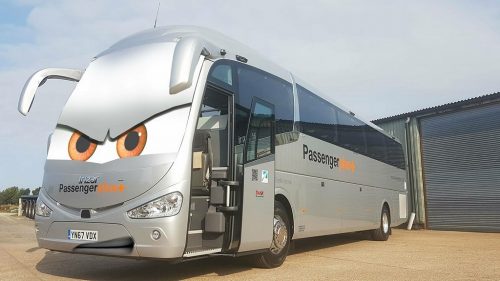 "We have even issued them with 'Safety Slippers' to comply with Health & Safety; pictured is Workshop Manager Chris, sporting the new footwear and taking in the new carpet!"
Transdev announced the expansion of its Cityzap bus services, stating that it was bringing the brand to the railways.
It said Cityzap Rail will run every 30 mins between York and Leeds, with trains also running between Manchester and Leeds every hour, every day. The new 'open access' rail service would make use of spare capacity on the rails, and like Cityzap bus, would select the quickest route from specially-developed 'ZAP-Nav.' Train drivers 'will be alerted of traffic on the lines up ahead, allowing them to take a different route at the next junction and dodge slow moving freight and passenger trains up ahead,' the company said.
Matt Emulsion, Head of Real News at the Department for Trains, said: "Cityzap is already a well-loved brand, connecting people in cities across the North quickly in style and comfort. We're delighted with the investment Transdev have already placed in Cityzap, and we can't wait to see what's next."
Maynes Coaches announced it was investing in three unusual new Mercedes-Benz and Neoplan 'Ismoliner' coaches, following visits by the directors of Maynes to Evobus HQ in Coventry and Man in Manchester. The directors and UK sales teams reportedly went over to the factories in Turkey to help 'bring the best of both current manufacturers models into what has become the new Ismoliner.'
The three coaches will be supplied by the new 'Mercedes-Man' Coach Sales team at 'EvoMan UK' and will be cared for by the new 'Evoman' service centre in Elgin.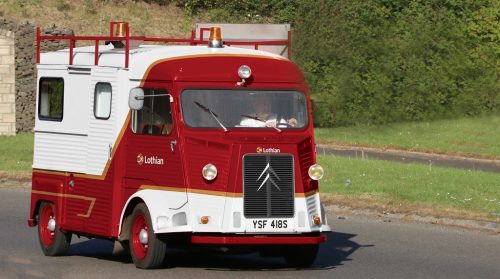 Director Kevin Mayne said: "Having driven both products for a period of time I just could not decide what was the best of the two, but I saw things in each coach that could make the best of both."
Passenger Plus promoted the lane departure warning systems, adaptive cruise control and emergency braking fitted to its coaches, controlled by two 'inconspicuous' eyes mounted to the front of the coach. The new system literally 'sees' upcoming hazards far in the distance and reacts accordingly, making for a safer and more comfortable ride, the company said.
Lothian Buses announced the launch of a range of four holiday rent vehicles for the summer. It said the Lothian Loof 1 would comfortably sleep two people and be fully fitted out to Lothian's specifications, with seats and beds made in its bus seat moquette. Each vehicle 'will have a roof rack to make the most of the available space and can easily be parked in a normal parking space.'