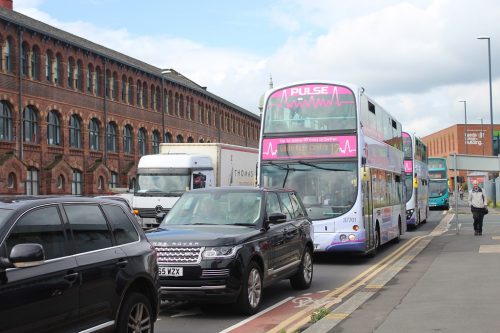 Our bus industry insider casts his experienced eyes over the Local Government Association's latest report entitled 'A country in a jam; Tackling congestion in our towns and cities'
It is interesting to see how the thorny subject of congestion and its associated ills of pollution and damage to the economy have burst in on the public stage recently.
The bus industry of course is weary with sounding alarm bells for a long time and that has generally been met with local authority shrugging of the shoulders, or lack of comprehension or, at best, a flicker of recognition by bodies like the Commons Select Committee for Transport.
I understand that the bus industry also wrote a joint letter to central government a month or so ago detailing how the bus was key to addressing issues of pollution and air quality. If there has been a reply, I am not aware of it yet and of course I have been wondering for a while just how much longer it will go on seemingly ignoring the analysis in the reports by the Greener Journeys organisation on the subject. […]
What you get with a subscription
Operator & Supplier Profiles
Face-to-Face Interviews
Lastest News
Test Drives and Reviews
Legal Updates
Route Focus
Industry Insider Opinions
Passenger Perspective
Vehicle Launches
and much more!