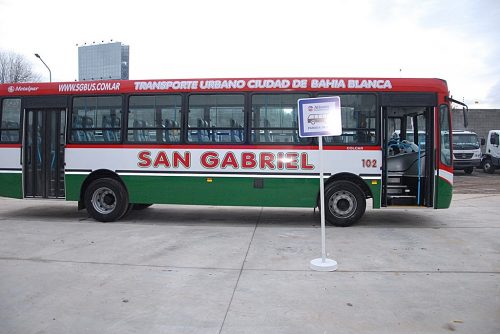 Step-entrance citybus incorporates Allison transmission with a retarder that significantly extends brake life
ARGENTINA The Mercedes-Benz OF1621 citybus is being offered in Argentina through local dealer COLCAR (Concesionario Oficial Mercedes-Benz) with Allison T270R transmission that incorporates a hydraulic retarder that should extend brake life by up to four times. The vehicle is powered by a Euro 5 218hp Mercedes-Benz OM924 LA engine that delivers 800Nm of torque.
Allison says that it's the world's largest manufacturer of fully automatic transmissions for medium and heavy-duty commercial vehicles, and is a leader in hybrid-propulsion systems for citybuses.
Allison transmissions are used in a variety of applications including refuse, construction, fire, distribution, bus, motor home, defense and energy.
Founded in 1915, the company is headquartered in Indianapolis, Indiana, USA and employs approximately 2,600 people worldwide. With a market presence in more than 80 countries, it has regional headquarters in the Netherlands, China and Brazil with manufacturing facilities in the U.S., Hungary and India. It also has approximately 1,400 independent distributor and dealer locations worldwide.