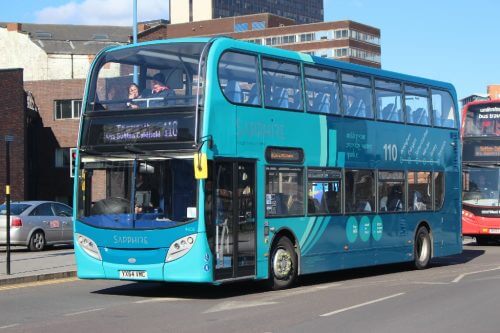 Arriva has released annual results for the year ended December 31, 2016, showing growth of 5.2% on the prior year, representing revenues in excess of €5bn (£4.32bn).
Earnings before tax, depreciation and amortisation (EBITDA) remained the same as 2015 at €525m (£453m). The group had not revealed any further financial figures when CBW went to press.
The revenue growth has enabled Arriva to invest €359m (£309.9m) in its businesses across the UK and Europe – 30% more than was invested in 2015.
In the UK, Arriva increased its capital expenditure to £114.8m in 2016. The investment was focused on improving the customer experience, station improvements and innovations such as mobile ticketing apps and the roll-out of contactless payments on buses.
The UK remains Arriva's biggest bus market, where it utilises 5,250 vehicles.
Manfred Rudhart, CEO of Arriva, said: "2016 was a year of continued market growth as a result of significant contract wins and acquisitions.
"We also increased our overall capex investment by 30%, from €276m in 2015 to €359m.
"Arriva continued its significant investment in customer service improvements, new technology and our people.
"We have rolled out contactless payment schemes across our markets, making bus and train travel more convenient; introduced more environmentally-friendly vehicles and continued to invest in our graduate and apprenticeship schemes."