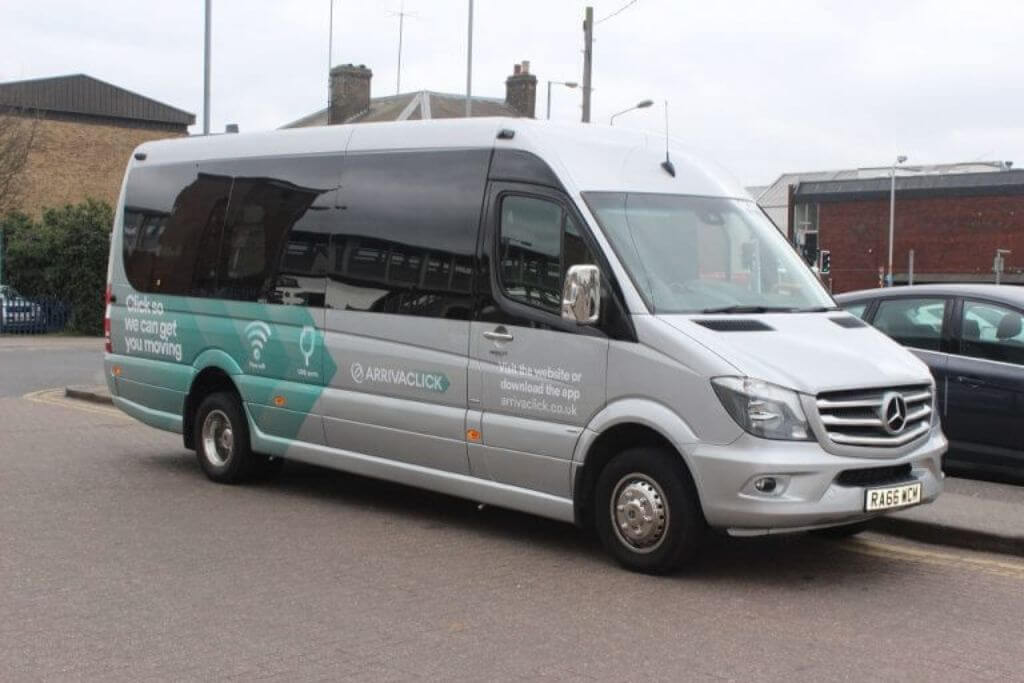 Over 12% of Sittingbourne's population downloaded the ArrivaClick app
ArrivaClick has ended the pilot of its first operation, in the Sittingbourne area. Arriva UK Bus launched its first ArrivaClick demand responsive service in Sittingbourne, Kent during March 2017. Now, it is ending the service to focus on its other operations.
The service used five 12-seater Mercedes-Benz Sprinter 45 minibuses supplied by EVM and London Hire. They were specified with leather seats, tables, USB charging points, free WiFi and electrical charging points.
The service was developed in partnership with US firm Via, which provides dynamic shared ride services in New York, Chicago and Washington DC. After the first year of operating in Kent, Arriva UK Bus released the following figures:
The equivalent of 12% of Sittingbourne's population downloaded the app;
Six in 10 ArrivaClick customers (61%) used the service a few times a week or more, with 43% adopting the service for their daily commute;
34% of customers used the service for leisure trips, while 31% used ArrivaClick to visit friends and relatives; and
52% of customers switched from private motor transport, including taxis (22%) driving their own car (18%) or being a passenger in a car (12%).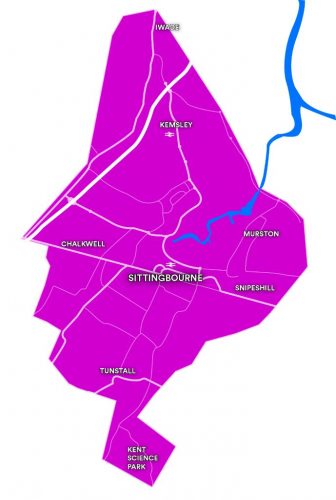 ArrivaClick informed its customers via the website that the pilot was due to end: "The ArrivaClick pilot in Sittingbourne is due to end on 16 November 2019," its statement began.
"We would like to thank our customers over the previous two years and also give you sufficient notice to make alternative arrangements for your travel beyond 16 November.
"The ArrivaClick pilot in Sittingbourne has allowed us to better understand the demand for public transport in the Sittingbourne area and we have introduced a new 348 peak fixed route bus service that will serve the most popular part of the ArrivaClick route from the station."
Asiya Jelani, Business Development Director for Demand Responsive Transport in the UK told Minibus: "The ArrivaClick pilot in Sittingbourne, Kent, will end this month, as part of a move to focus on existing operations and continue with new opportunities elsewhere. The insights we've gained in the pilot have seen us expand to over 20 vehicles in Liverpool and enabled us to partner with a housing developer on a five-year contract to operate in Leicestershire, and we will soon be announcing another partnership operation in a new location.
"We remain confident in the long-term prospects of ArrivaClick. People want more convenient and flexible ways to travel and ArrivaClick has an important role to play in blending flexible transport markets by offering the convenience of travelling by taxi with the economies of shared journeys."
The existing vehicles in operation in Sittingbourne will be redeployed across existing and upcoming operations.