ArrivaClick is looking to help Christmas shoppers and those celebrating the festive season during December by increasing its operating hours in Liverpool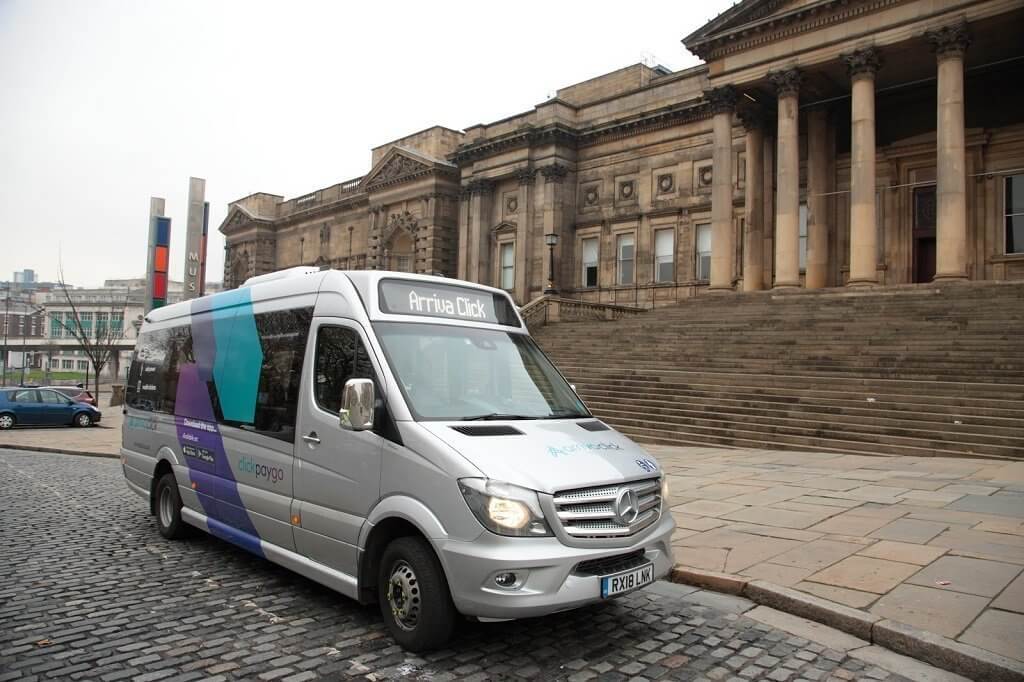 Due to increased demand, ArrivaClick is extending the operating hours of its on-demand service in Liverpool.
From Sunday 2 December, the extended hours will allow passengers to travel much later, with the service operating from 0600hrs through to midnight Monday to Saturday, and 0600 until 2200hrs on Sundays – giving customers an additional 36 hours of travel time per week.
ArrivaClick launched in August with a fleet of six EVM City-bodied Mercedes-Benz Sprinter minibuses.
The on-demand service, which operates around the city centre and to the south of the city, has seen the ArrivaClick app downloaded 6,000 times and has had more than 26,000 ride requests by users.
Lisa Pearson, Head of Marketing at Arriva North West & Wales, said: "We are delighted with how well received the ArrivaClick service has been since it launched, and we hope that the newly revised service hours will allow us to meet the growing demands of our passengers.
"These recent figures are extremely promising and signal a change in demand for public transport, which is why we felt it was so important to implement new service hours in the run up to Christmas, when congestion on the roads is likely to be much heavier.
"Using ArrivaClick will take the headache out of Christmas shopping, remove the stress of parking, and means that people can really relax on their festive journeys in the run up to Christmas."
Throughout December, ArrivaClick is also helping charity by donating 10p from every paid booking to Radio City's Cash for Kids 'Mission Christmas 2018' appeal.