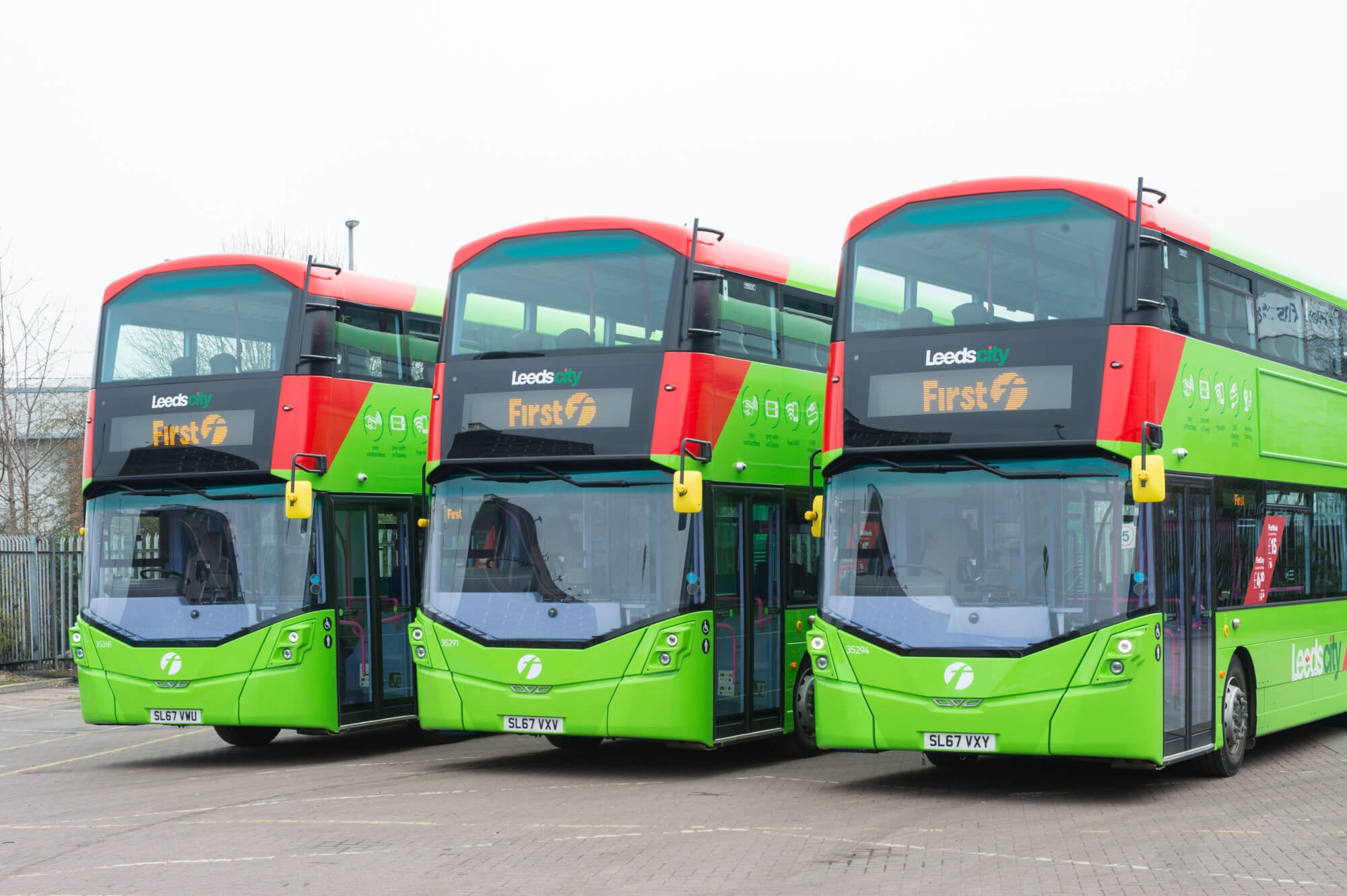 First Leeds has announced that, by next month, a third of its 284 new ultra-low-emission buses will have been delivered.The £71m investment, confirmed in December 2017, was made as part of First Leeds' commitment to provide new ultra-low emission vehicles for the city by 2020.
In total, 47 of the vehicles joined the fleet in 2018, and a further 58 are due to arrive in January 2019.
The new vehicles have been delivered in three phases so far, which includes:
• 34 new ultra-low emission Euro VI vehicles in April 2018 (LeedsCity);
• Eight new ultra-low emission hybrid buses in June 2018 (Elland Road and Temple Green Park and Ride); and
• Five new ultra-low emission Euro VI vehicles in October 2018 (new X26 service).
First Leeds' investment is part of a city-wide strategy to make public transport a more attractive option, thereby reducing car use and overall emissions levels to improve air quality.
Paul Matthews, Managing Director at First Leeds, said: "Our new vehicles incorporate the latest features in bus travel, including next stop audio announcements, USB charging points and free WiFi and it's therefore important that we continue to work with our partners to promote the benefits of bus travel and encourage people to switch from travelling by car to bus, as one double-decker can take 75 cars off the road."