In a new initiative, ArrivaClick has formed a partnership with the Drummond Estate for New Lubbesthorpe, one of the largest new housing developments in the East Midlands. A £15m motorway bridge has also already opened in order to provide greater connectivity for future residents of the area.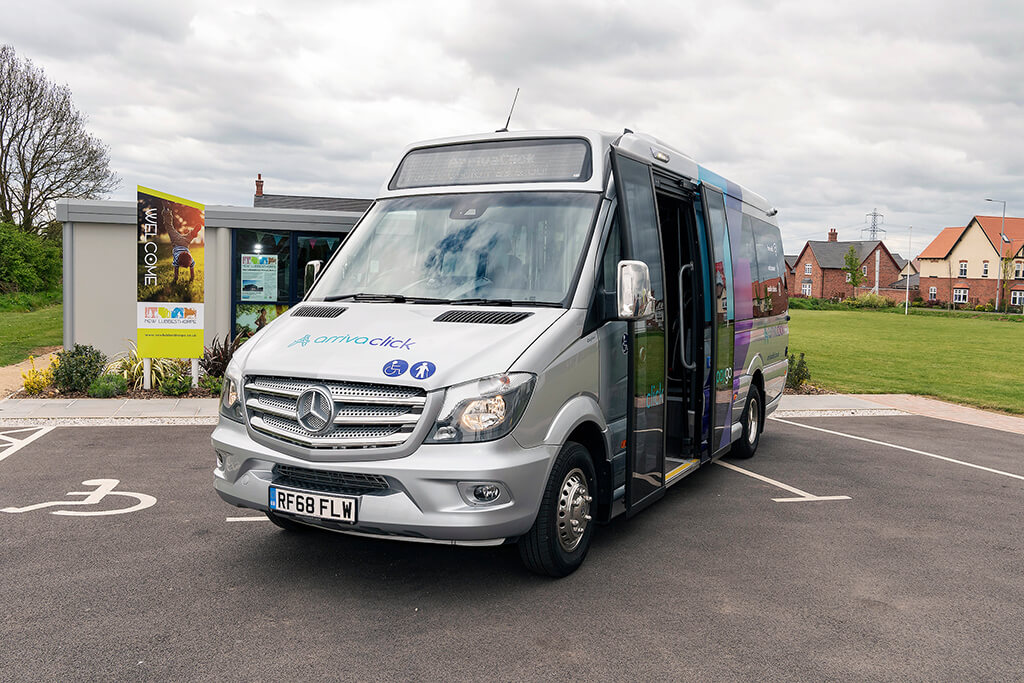 The initiative, which is a Section 106 agreement used to fund a digitised Demand Responsive Transport (DRT) service, means that residents in the estate will be provided with an on-demand bus service, accessed via an app.
The service will cover from Leicester Forest East in the North to Enderby in the South and includes new homes, schools, community facilities and the Meridian Business Park.
Asiya Jelani, Business Development Director, ArrivaClick, said: "Customers want more convenient travel, so we need to apply innovative solutions to public transport problems and a realistic alternative to private car ownership if we are to tackle urban congestion and improve air quality.
"This pioneering approach means shorter end-to-end journey times and thousands of virtual bus stops. It presents a lower cost option that is easily flexible and has shown to be attractive to non-traditional bus users in other areas. Customers choose it because it is affordable and meets their needs."
ArrivaClick already serves Sittingbourne, Kent and Liverpool. A study by Arriva additionally found that up to 40% of people in these areas were swapping their cars for alternative transport, while younger passengers expressed they are more likely to use public transport.
Read more news here: cbwmagazine.com/category/news