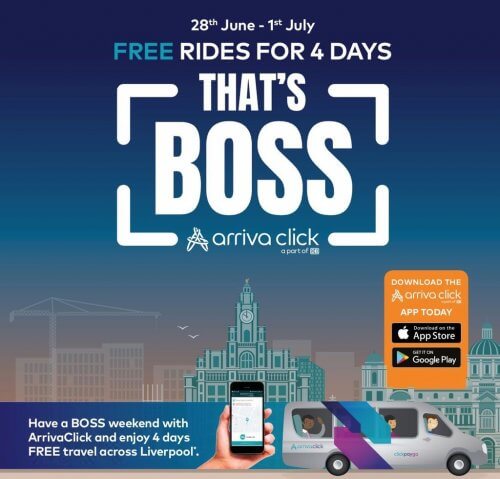 ArrivaClick Liverpool, operated by Arriva North West, carried out a 'That's Boss' promotion in the City between the 28 June and the 1 July.
The promotion allowed any new users who downloaded the ArrivaClick app to travel for free around Liverpool for those four days. As well as marketing the promotion through its social media platforms, ArrivaClick also placed a number of walking billboards around the city during the promotion.
The Liverpool operation started on 28 August 2018, and on 4 July this year it reached its 100,000th rider. That rider being gifted a free credit to travel again.