Liverpool City Region is to be the first area outside of London to offer the tech on every bus
All buses across the Liverpool City Region will be accepting contactless payments from the end of this month (31 July) – making the Liverpool City Region (LCR) the first outside London to offer this technology on each and every bus.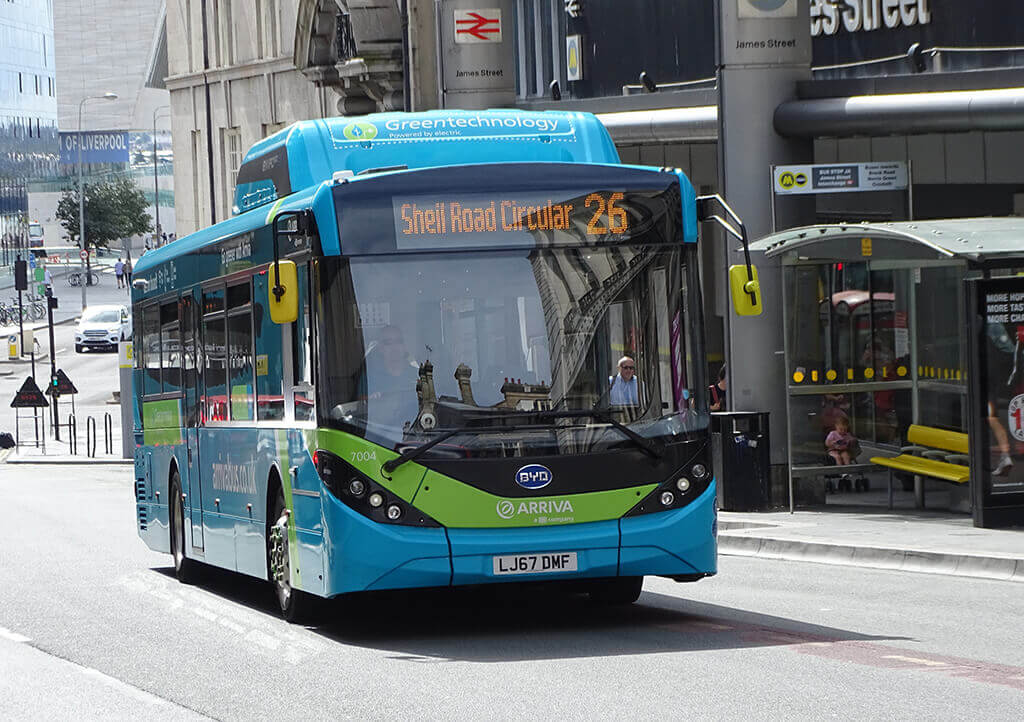 Stagecoach in Merseyside went contactless in July 2017, with Arriva North West – the city's region's largest bus operator – following suit in June this year. The end of July will see all other bus operators come on board − a move made possible by the Liverpool City Region Combined Authority earmarking £1.05m from the Transforming Cities Fund.
As well as making paying for journeys more convenient, contactless payments are up to seven times quicker than cash transactions, helping speed up boarding times and supporting bus punctuality.
The upgraded ticket machines will also support wider bus punctuality improvements, working with traffic signals to prioritise buses that are running late. This is currently being trialled on routes that run between Liverpool city centre and the airport.
Contactless improvements are part of a wider city region drive towards smart ticketing and more flexible payment options. Upgrades to the Mersey Tunnels saw contactless technology introduced in April and the rail network allows for contactless payments at all staffed stations.
An online portal for purchasing tickets is set to be introduced later this year, with a staged roll out of products.
The payment improvements support wider improvements to the bus network through the Liverpool City Region Bus Alliance which has seen better value for money fares, WiFi on all services, newer, cleaner, greener buses and enhanced cleaning regimes.