Arriva has signed a new contract with Watford Borough Council to introduce a new digital Demand Responsive Transport (DRT) service to the town from March 2020. The contract will last four years, with the option of a two-year extension. Residents and visitors will benefit from a new and easier way to get around, that will reduce the need for private car ownership and provide a more environmentally friendly way to travel.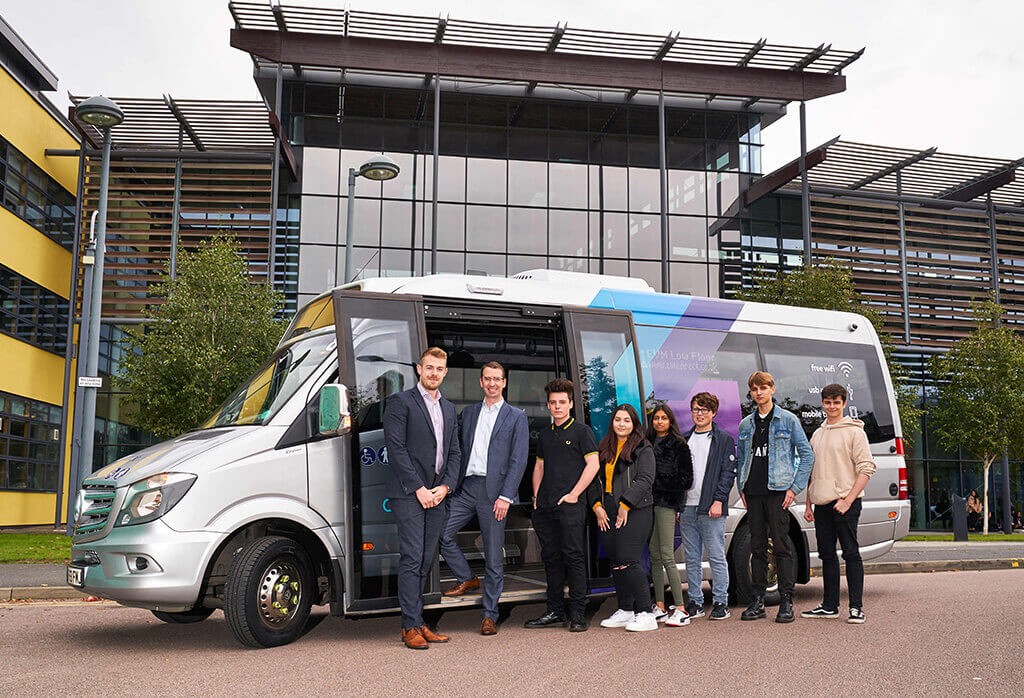 Alistair Hands, Commercial Director, said: "We're delighted to be working with Watford, who should be applauded for their forward-looking approach to addressing connectivity issues. We're in conversation with a number of other local authorities and interested third parties to explore the role that DRT can play as part of the mix in encouraging uptake of public transport."
This is the fourth DRT service Arriva has introduced in the UK since 2017 and builds on existing operations in Liverpool and Leicester. It'll form part of Watford council's wider strategy to develop an integrated approach to improving sustainable transport options throughout the town, which also includes a bike hire scheme.
The new service will mean improved connectivity between Watford Junction, only 20 minutes away from London Euston, and local points of interest including Watford town centre, Croxley business park and the major tourist attraction of Warner Brother Studios, home of the Harry Potter studio tour.
Seven buses, that can seat up to 15 people, will be introduced within a defined operating zone. Journey prices will range from £1 to £2.50 per mile with weekly passes available too. The service will run Monday to Thursday 0600 to 2200hrs, Friday and Saturday 0600 to 2300hrs and on Sundays from 0800 to 2100hrs.
The buses are fully accessible, with front kerbside double door access and a low-level fold-out wheelchair ramp. Passengers can pre-register as a wheelchair user. There will also be space for pushchairs. Journeys can be booked via a smartphone app using technology provided by ioki, DB's smart on-demand mobility business.
Elected Mayor of Watford, Peter Taylor, said: "Introducing new, greener ways to travel around the town is one of my top priorities. I am delighted to be announcing a demand responsive bus scheme for Watford and am confident that ArrivaClick will be a real success in our town, offering a great alternative to the car. I am looking forward to welcoming the first buses to Watford and joining local people next year in using them to get around."