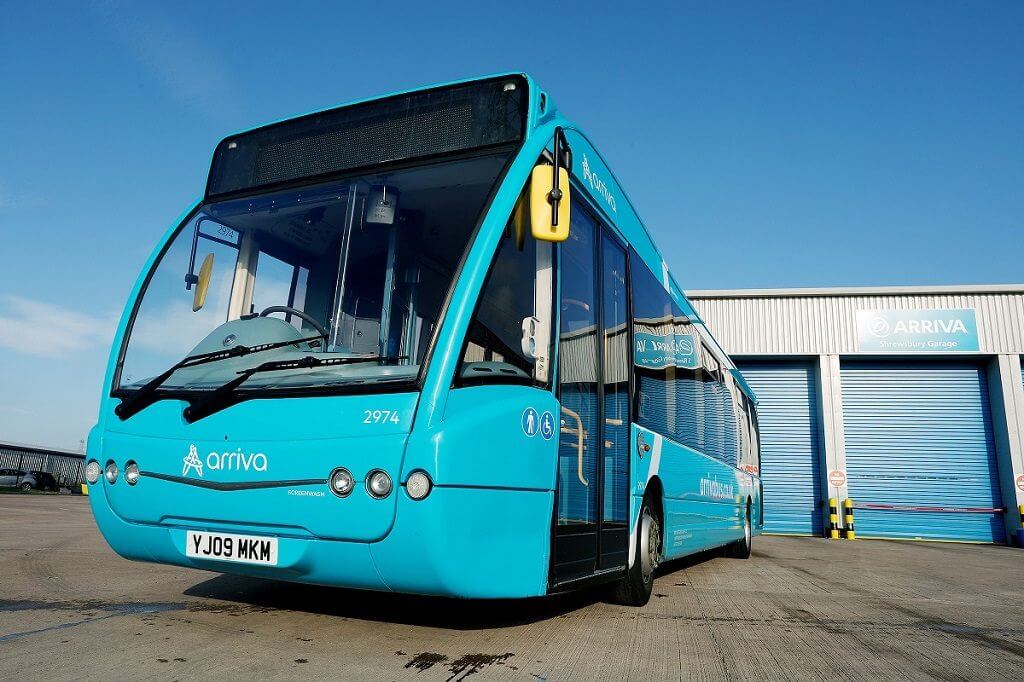 Arriva Midlands' is to invest £200,000 to update its fleet of buses in Shropshire. The extensive refurbishment programme, which is already underway at Arriva's Telford, Shrewsbury and Oswestry depots, will see vehicles operating along a number of key corridors upgraded inside and out.
Alongside a new livery, the vehicles will also be fitted with USB charging points.
Simon Mathieson, Area Managing Director for Arriva Midlands North, explained: "The public's expectations of what passenger transport should look and feel like is shifting steadily, and we are acutely aware that we need to maintain our standards in order to ensure that we deliver on our customer's needs for effective, comfortable and modern methods of travel.
"This investment will see us start to tackle these issues by delivering improved facilities and ambience on board. By undertaking this work we believe that we are challenging any preconceptions people may have about bus travel, and in doing so, encouraging more people to hop on board and discover the convenience and affordability our local services can offer."
The refurbished buses will go into service across Shrewsbury and Telford, with work expected to continue into 2019. Services planned to benefit from the update include Telford route 3 (Brookside Circular), and Shrewsbury route 1 (Shrewsbury to Monkmoor).