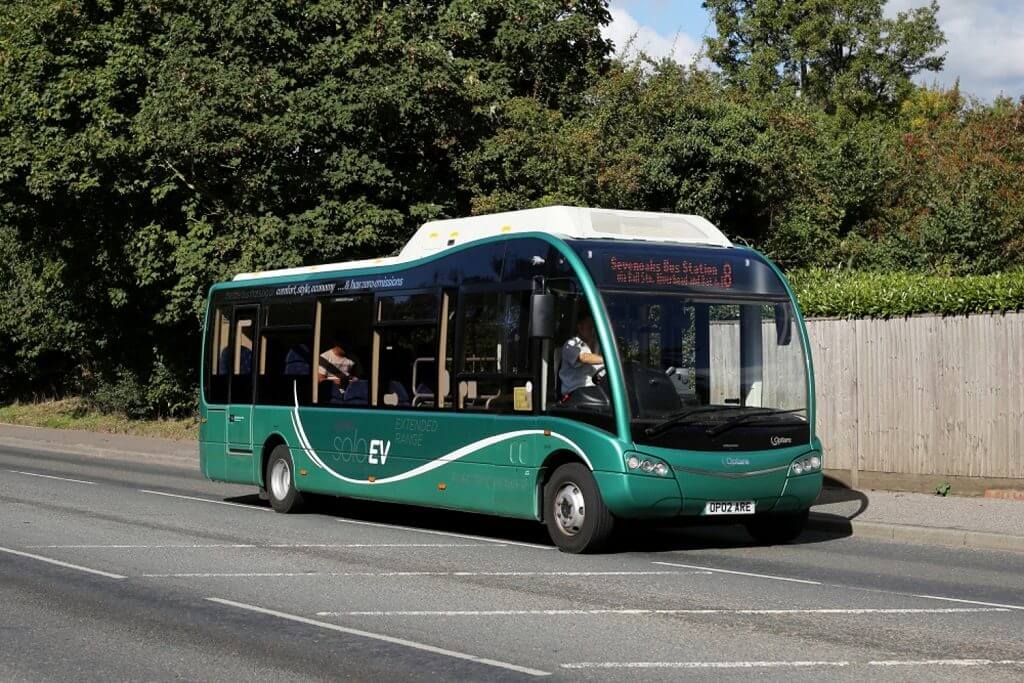 Sevenoaks-based independent operator Go-Coach has begun trialling an electric Optare Solo.
The 9.2m, 31-seater bus has been put to work on the popular 8 service. The bus has a range of about 120 miles, which meets the requirements of the route.
Charged overnight at Go-Coach's Otford depot, the bus needs about £9.90 of electricity to operate the route all day.
Austin Blackburn, Managing Director of Go-Coach, said: "This is emerging new energy technology that we all need to embrace.
"I am pleased that we could secure the use of the bus and show the people of Sevenoaks what future bus travel has in store. I would encourage people to give it a try."
Sevenoaks District Councillor, Dr. Merilyn Canet, added: "It's good to see a local entrepreneur leading with an electric powered bus.
"This bus will help to protect our environment, but we will need to find some sponsorship to counter the still expensive technology. The bus is so smooth and quiet; it is lovely for travellers and pedestrians and provides clean air too."
Meanwhile, Go-Coach's route 8 has also received recognition from the Transport Planning Society as part of its inaugural People's Award.
The orbital bus route, which links Sevenoaks town centre to residential areas, provides free travel to young people aged 11 to 18.
Older passengers have also benefited, with some saying that they find the bus a social experience, which often helps with loneliness. The town council worked with Kent County Council and Go-Coach to introduce the service, originally on a three-year trial.
However, the route exceeded expectations and now attracts almost 100 passengers per day. The bus operates six days per week, linking the two train stations, bus station, residential areas and town centre.
The Sevenoaks Town Partnership Vintage Bus Service was also jointly awarded top prize in the awards.
Stephen Joseph, former Chief Executive of the Campaign for Better Transport and Chair of the judges, said: "We received entries from communities across the country, and reaching a decision on the final winner was very difficult.
"Each nomination demonstrated that schemes, such as the eventual winners in Sevenoaks, that had been developed with the community had made a positive impact both to the local economy and to residents' quality of life.
"This is incredibly important at a time when we must encourage a move away from car dependency."