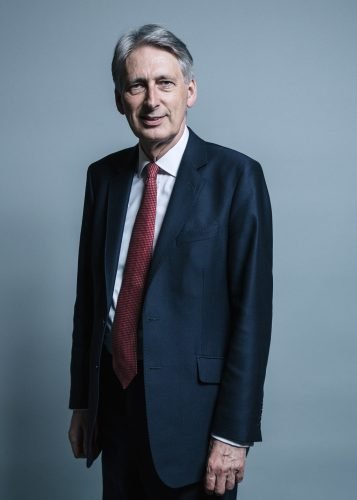 Industry reacts as Chancellor announces that planned fuel duty increase for diesel and petrol cars is scrapped, though other tax increases on the vehicles will contribute to a new clean air fund
The Chancellor, Philip Hammond, has announced the Autumn Budget for 2017.
On the subject of transport, it was announced that a fuel duty rise for petrol and diesel cars, scheduled for April 2018, would be scrapped.
Vehicle excise duty for cars, vans and motorcycles registered before April 2017 is to rise by inflation, while vehicle excise duty for new diesel cars not meeting latest standards is to rise by one band in April 2018. However, this tax increase will not be applied to van owners. The existing diesel supplement in company car tax is to rise by 1%.
The proceeds from these tax changes are expected to fund a new £220m clean air fund, which will be targeted at pollution hotspots in England.
Elsewhere in the budget, the Chancellor confirmed that rises in business rates would be pegged to the CPI measure of inflation, not the higher RPI, representing a tax cut of around £2.3bn. He also confirmed the £1.7bn city region transport fund, which is to be shared between six regions with elected mayors and other areas.
The young person's railcard will be extended to 26-30-year-olds, giving those individuals a third off rail fares.
A number of industry organisations have responded to the announcements.
Eminox
Carlos Vicente, International Business Manager for Eminox, said: "Like other air quality funds, this will be available to local authorities, but this new funding is aimed at minimising impact on businesses and individuals affected by new measures to reduce pollution.
"A consultation is now underway to find out how best the funds, which will be available in 2018, can benefit individuals and businesses affected by local NO2 plans, including looking at retrofitting existing fleets with emissions reduction technology.
"With 28 local authorities across England (in addition to London) drawing up plans to solve local pollution problems, vehicles are an obvious target for improvement measures. There are already schemes in place to fund bus retrofit, so this is an opportunity for owners of other vehicles to have their say and possibly get a share of funding for retrofit.
"This includes pollution-reducing and/or fuel saving technologies potentially reducing the amount of NO2 emitted, such as the Eminox SCRT, which has already been approved as one of five suppliers for the £86.1m Transport for London project to retrofit 5,000 buses.
"Retrofit has been highlighted as an option in this consultation as it is the most cost-effective way to be able to get older heavy-duty vehicles to the latest low emission standards without having to replace the vehicle, which just won't be viable for many businesses.
"This could be a mixed blessing for businesses, due to the way it will be funded, the money will come from a temporary rise in Company Car Tax and Vehicle Excise Duty on new diesel cars and will take effect on April 6, 2018.
"The consultations closes on January 5, 2018 so we encourage vehicle operators to respond to this consultation and let Government know how measures to reduce air pollution will affect them."
Greener Journeys
Claire Haigh, CEO of Greener Journeys, said: "Meaningful action to halt the growing air quality crisis in towns and cities across the UK is long overdue, and these tougher measures against high-polluting diesel cars are a step in the right direction towards reducing pollution and cleaning up the air we breathe.
"Diesel cars are the biggest contributors to NOx pollution from road transport, accounting for 41% of emissions compared with just 6% for coaches and buses. The latest generation of clean diesel British buses release fewer emissions overall than an equivalent standard of diesel car despite having 15 to 20 times the capacity.
"However, this budget also represents a missed opportunity. It is disappointing that the Government does not go further and extend the higher VED rate to diesel vans – which account for a further 30% of emissions – and that they continue to pander to motorists by introducing yet another freeze to fuel duty.
"The overriding cause of dangerously high air pollution in Britain is congestion, but the Government still lacks the courage to address the sheer number of cars and vans on our roads. Buses help tackle congestion, and can have a major impact on improving local air quality if the Government is willing to stand up to motorists and put the bus at the heart of its clean air plans."
RHA
The Road Haulage Association (RHA) CEO, Richard Burnett, said: "At a time of Brexit uncertainty, the Chancellor had the golden opportunity to make the production and distribution of UK goods more competitive.
"Fuel duty makes the UK less competitive. We have the highest fuel duty in Europe – nearly 50% higher than the European average. Despite the seven-year freeze, at 57.95p per litre, fuel duty remains grossly excessive. It has a negative effect on everything we buy and makes all UK made goods more expensive to transport.
"We implore the Chancellor to amend his budget and introduce a fuel duty rebate scheme for essential users of fuel – a system already adopted by eight EU member states, including our nearest neighbours – The Republic of Ireland, Belgium and France.
"An Essential User Rebate of 10p per litre would enable our hauliers to gain advantage over their European counterparts and would considerably lessen the fiscal drain on our emergency services."