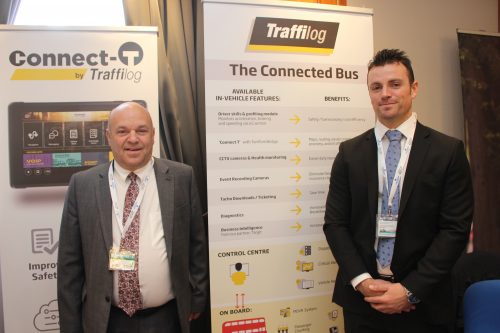 Operator chooses the firm for its ability to integrate with other on bus tech after a successful trial
Blackpool Transport has appointed Traffilog as a telematics supplier following a successful trial.
The operator wanted to implement a solution that could monitor drivers and give real-time feedback. A pilot was conducted to assess the benefits of such technology, and the results indicated improved driving performance and reduced fuel consumption.
Blackpool Transport said it required a system which could integrate with multiple technologies from different suppliers on a bus. It was essential to find a partner that could not only deliver improved driver performance, but also develop and implement a range of more advanced services and solutions.
Having selected Traffilog earlier this year, Blackpool Transport has now implemented a system which gathers data from existing ticketing machines and GPS locations using newly installed telematics units. This data is then provided to third party software companies and ultimately enables passengers to obtain precise arrival times.
Blackpool Transport is already working with Traffilog to implement digitalised engineering functions such as driver walk-around checks, vehicle inspections, servicing and repairs.
Phil Lonsdale from Blackpool Transport commented: "Traffilog has already proven itself to be more than just a technology provider. The service we have received has been excellent and we are certain that this partnership will lead to a broad range of benefits for our passenger and driver community."