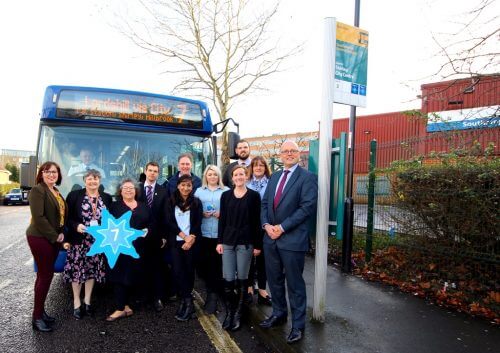 Southampton councillors joined Bluestar last week to celebrate the launch of the bus company's route 7 extension.
Go-Ahead Group-owned Bluestar recently adjusted the route to fill a missing link vacated by First Hampshire's 12 service, which no longer runs between Lordshill, Millbrook, Southampton General Hospital and the city centre.
"At Bluestar we listen to the views of local people about their requirements for travelling across Southampton," said Andrew Wickham, Bluestar Managing Director. "Our response is to enhance our services wherever possible.
"We've worked closely with Southampton City Council to preserve services for customers living along a large part of the ex-number 12 route – so it was great to see so many councillors here to celebrate with us."