BYD has announced it will provide the Colombian capital of Bogotá with a fleet of 379 electric buses in a deal awarded by the capital's TransMilenio SA transport authority. The fleet is scheduled to begin operating in September 2020. The buses will be manufactured entirely by BYD and operate initially in the the towns of Usme and Fontibón.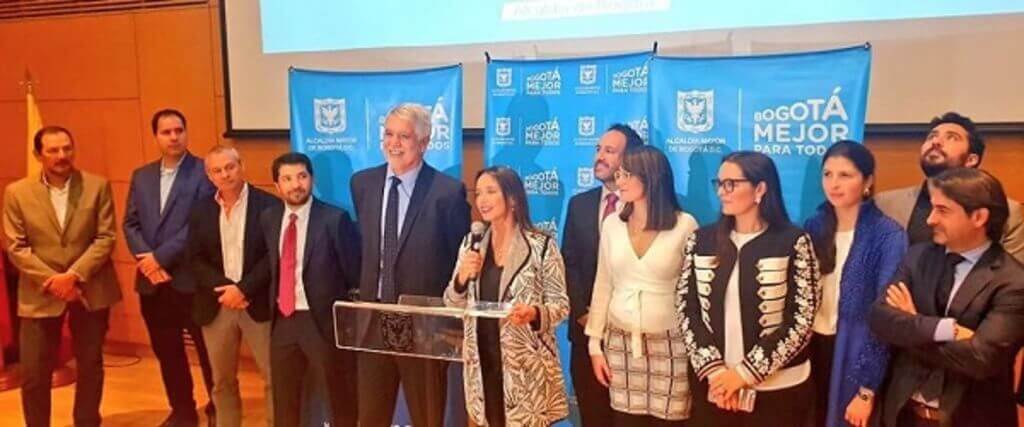 "With the arrival of zero emission electric buses to the SITP, we fulfilled a dream that this administration had proposed, and for which we worked hard, to give the city a better public transport service, with technology that's both state-of-the-art and user-friendly," said María Consuelo Araujo, General Manager of TransMilenio SA.
"BYD's successful bid to provide 379 buses today is a great achievement for Bogotá and TransMilenio, which is leading the global shift to cleaner and more sustainable transport," said Lara Zhang, Country Manager of BYD Colombia. "More importantly, these electric buses produce zero emissions and are environmentally friendly, bringing better air quality and improved living conditions to local people. Today is an important milestone in the transport history of Bogotá, and every Bogotá resident should be proud of being part of the great transition to electric."
BYD estimates that in its first year of operation, this fleet will cancel out 21,900 tons of CO2 and 526kg of PM 2.5 pollutant particles. It will also be 60% cheaper to operate these buses compared to traditional diesel-powered buses, said the firm.