Bournemouth Rugby will be arriving at games in style thanks to Yellow Coaches, which has become the Lions' transport partner. The company – part of Yellow Buses – has marked the partnership by decorating a vehicle in the club's colours with first team fly-half Mike Pope depicted.
Following promotion last season the Lions are playing in national Division Two which means travelling great distances. Players will now be delivered in comfort in the 53-seat coach which has all mod-cons and toilet facilities. The rugby club and the Yellows, which was recently bought out by the management team from its French owners, have signed a two year deal.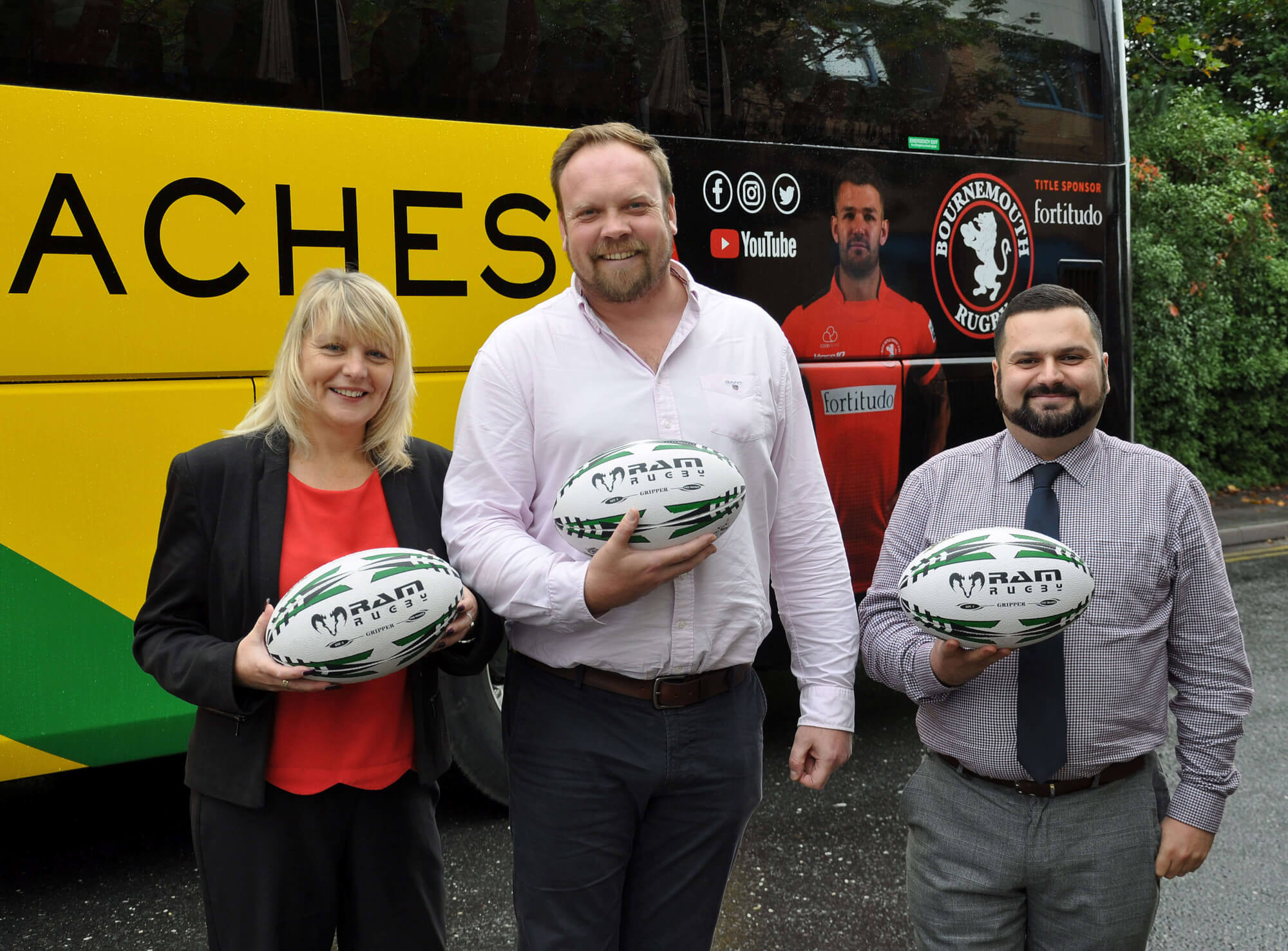 James Croker, Chief Executive Officer of Bournemouth Rugby, said: "We are now competing against teams with big budgets and we remain amateur. So any advantage we can give ourselves is hugely important and travelling in comfort is one such thing, which we will now be able to do thanks to Yellow Coaches. Having a dedicated coach makes us feel more professional which is crucial when playing against professional teams."
Fiona Harwood, from Yellow Buses, said: "Being Bournemouth-based we are keen to support the town's teams. We have a partnership with the Cherries and now will be adding our weight to the Lions. The players will benefit and our branding will be seen wherever Bournemouth play. Yellow Coaches as a new brand has taken off and we are sending more and more coaches out every day.
We are proud to be a driving force in raising awareness of Bournemouth Rugby."