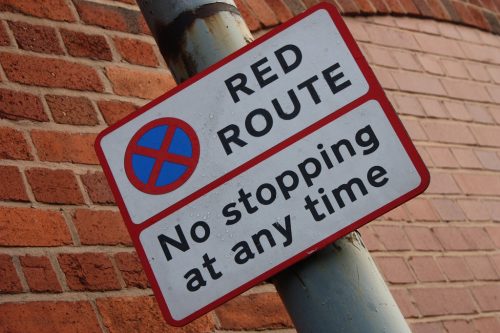 Trade bodies get London red route pick-ups for coaches – but only for selected operators during pilot phase
Two industry trade bodies have gained acceptance by Transport for London (TfL) for coaches run by selected operators to pick up and set down at certain locations on Red Routes as part of a trial in the capital.
Following a joint piece of work with TfL, London Tourist Coach Operators Association (LTCOA) and the Confederation of Passenger Transport (CPT), made further improvements to the arrangements for setting down and picking up passengers on TfL's Road Network (TLRN), commonly known as Red Routes. Managed by TfL, the TLRN makes up just 5% of London's roads, but carries 30% of the traffic.
Explaining the trial, Stephen Telling, Chairman of the LTCOA, said: "Once fully implemented, these new arrangements will allow coaches to set down and pick up only within a 10-minute period at locations where members say they face regular challenges.
"We have worked closely with TfL in agreeing a number of sites, but we also need to ensure that we follow the associated conditions for each of these to ensure that regular traffic is impacted as little as possible. Therefore, in order to ensure smooth implementation of the new arrangements, we will be trialling them with members of the LTCOA and CPT initially, then rolling them out more widely over the course of the summer. This will help ensure that any potential issues can be ironed out at an early stage and will also help TfL adjust to any potential impacts.
"Any use of these facilities outside the given window, and for any other purpose, will result in a PCN being issued and any regular infringement could result in the withdrawal of one or all of these facilities."
Steve concluded: "I am very pleased to welcome these improvements, which have come around through determination and hard work by all those involved. This will allow coach operators to set down and pick up their customers at specific locations without fear of being penalised. This shows the strength of working together with our partners and the importance of trade associations in representing their members.
"However, we in the coach industry now have a responsibility to ensure that these arrangements work. We all need to ensure that we keep to the rules set out by TfL to minimise the impact of coaches on the busy Red Route network."
Andy Warrender, CPT Coaching Manager, told CBW: "We've been working closely with LTCOA, TfL and coach operators over the past four years – and we're pleased to see the red route trial will be in place shortly.
"We look forward to receiving feedback and comments from our operator members who make use of these new set down and pick-up arrangements as they will help with our ongoing dialogue with TfL officials."