Tyre and rubber company Bridgestone has launched its first tyre fully dedicated to the coach segment, the COACH–AP 001.
The tyre applies a newly-developed low rolling resistance pattern that results in an excellent EU label B grade in fuel efficiency helps reduce CO2 emissions and total cost of ownership for fleet operations.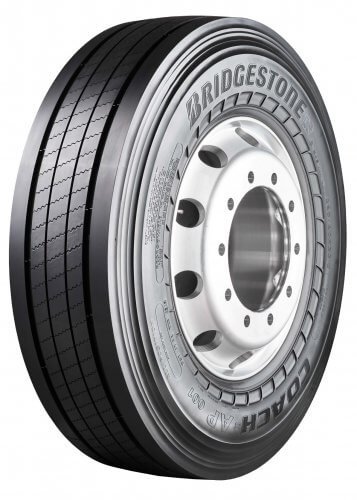 The COACH-AP 001 is also engineered with noise reduction in mind, achieving a pass-by noise score of 69 decibels.
Additionally the tyre has been awarded an EU label B grade in wet grip and achieves 3PMSF and M+S markings to be fully winter ready, and is also made traceable with electronic tagging radio-frequency identification (RFID).
"Fleets today face greater challenges than ever before.
But within that market, the people transportation segment also faces its own hurdles," said Steven De Bock, Director Sales & Operations Commercial Products at Bridgestone EMEA.
"In the COACH-AP 001, we have developed a tyre that reduces the total cost of ownership for fleets and maximises comfort with no compromise on safety to help our fleet customers answer the challenges they face."
Bridgestone COACH-AP 001 – master size 295/80R22.5 – will be launched in October 2019.
You can read more News here: cbwmagazine.com/category/news