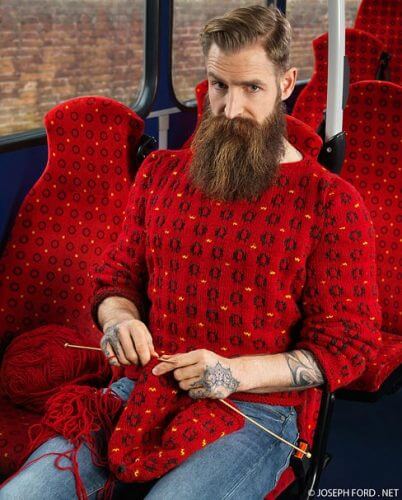 Brighton & Hove buses is encouraging passengers to help knit a picture of the West Pier with local artist
The project will be the latest event in the company's Creative Commuting scheme, which began this year. It was inspired when artist Lou Theodore was commissioned by Brighton & Hove to draw passengers on her regular bus journey.
The knitting project has been i
nspired by local knitter-designer, Nina Dodd, who is most famous for knitting the bus-seat jumper. She has been appointed as the knitter in residence and will oversee the artistic venture.
Nina said: "I wanted to do something on a large-scale and that represented our city and I wanted to get as many people involved as possible. Knitting is a valuable and creative skill and knitting during a bus journey is a great use of time. It gets people off the phone and doing something rewarding."
B&H Buses Marketing Manager Carole Richmond said: "Creative Commuting is all about tapping into the cultural life of the city to explore how buses can be used creatively. This latest project is already proving popular with the local community."
The double-deck bus-sized picture of the West Pier will be made up of 5,000 equal-sized squares and nine different colours. The finished product will be draped from the side of the bus – pullover style – and driven around the city for everyone to see.
Nina, who has been knitting unusual things in Brighton for many years, said: "I'm keen to support local charity shops and would love knitters to buy their wool from them, as long as you can find a good colour match."
To get involved, Nina would like you to knit squares as close to 10 x 10 cm as possible. Measure as you go to ensure they are of similar size and adjust by a stitch or row or two if needs be. Use double knit wool and 3.75 needles cast on 22 stitches and work 28 rows of stocking stitch one row plain, the next purl.
Hand in completed squares at our 1 Stop Travel, 26 North Street, or our information kiosk at Brighton Station.
To find out how many squares are needed for each colour, visit the Brighton & Hove Buses website.