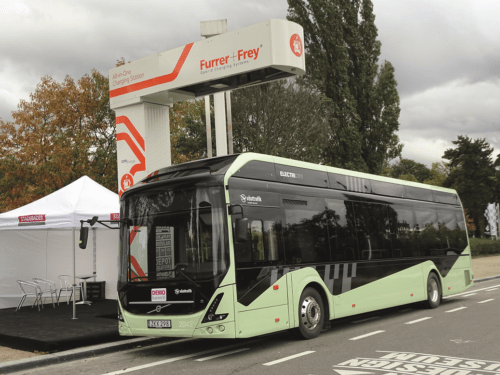 BELGIUM
After four years of absence, Busworld Europe is returning to Brussels, with some new exhibitors announced. New names in the vehicle manufacturer exhibitor list come from around the world, including Ermisbus from Greece, Gelushi from Egypt, Habas from Turkey, Ikarus from Hungary, JBM from India, Rampini from Italy, Quantron from Germany, Skoda from the Czech Republic, Steyr Automotive from Austria, TAM from Slovenia and VagBus from Romania. On supplier side, more new names are expected among the anticipated 400-plus exhibitors.
For the first time, the European Zero Emission Bus Conference will coincide with Busworld Europe, after taking place in Paris in 2021, online in 2020, in Cologne in 2018 and in London in 2016. 450 attendees from the zero-emission coach and bus sector are expected to attend.
With the increasing role of digitalisation around the coach and bus setcors, there will also be a new Busworld Awards category, focusing on digital solutions alongside the existing vehicle awards that will continue as before.
The 26th Busworld Europe exhibition will take place in Belgium from 7 to 12 October 2023.