Partners BYD Europe and Alexander Dennis have announced upgrades to the companies' electric vehicle range. This will mean that the Enviro200EV range now features ADL's new electric bus heating system, as well as improved internal layouts.
The current 10.8-metre model will be replaced by a 10.9-metre version, whilst the 12-metre bus will be replaced by an 11.6-metre one which manages to fit in an extra two seats. Both new models will use ADL's all-electric heat pump which transfers heat from the atmosphere into the vehicles. Designed to work efficiently in low ambient temperatures, the unit can also be used in reverse to cool the bus during warm weather.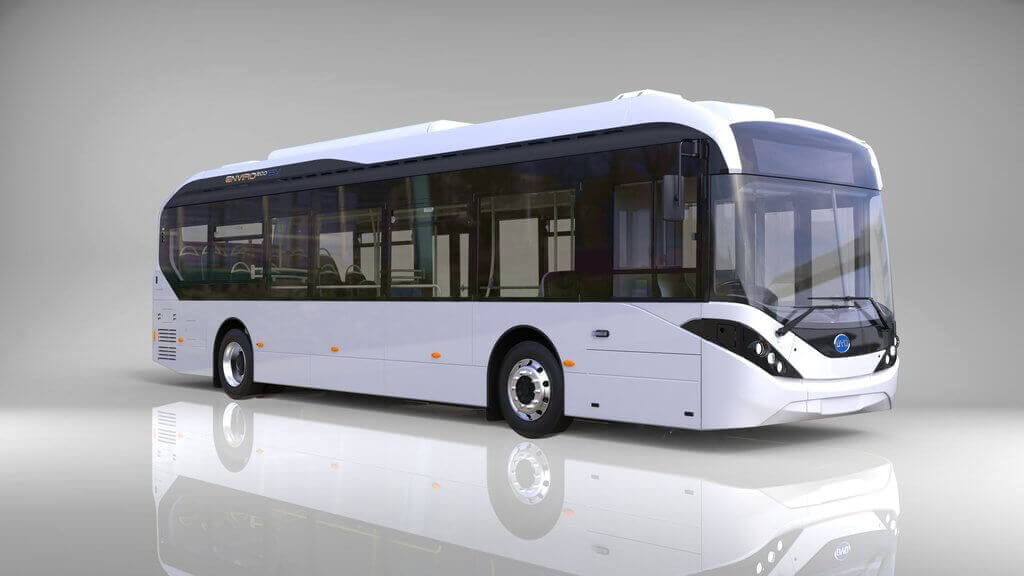 BYD ADL says that the system will be more efficient and therefore enable a greater range, and brings the longer models in line with the shorter 10.2m and 9.6m versions as well as the double-deck Enviro400EV, which were introduced during 2019.
The manufacturer already has orders from the UK and New Zealand for the upgraded models, which once completed will take the number of BYD ADL electric buses to 412.
Managing Director of BYD Europe, Isbrand Ho, said: "Here we see yet another example of the close collaboration between BYD and ADL; bringing together its industry-leading resources to develop an exacting specification that benefits UK bus operators and their passengers. I'm pleased to see more and more public transport operators in the UK adopting BYD ADL as an electric mobility solution."
Colin Robertson, ADL Chief Executive, added: "Our partnership continues to go from strength to strength as bus operators choose reliability and best-in-class support. With this upgrade to the BYD ADL Enviro200EV single decker, we are building even more strongly on ADL's unrivalled experience in designing buses that maximise efficiency, capacity and passenger comfort."