In Europe, BYD has won another order for its electric buses, whilst its work in that field has seen the Chinese manufacturer win an environmental award in Chile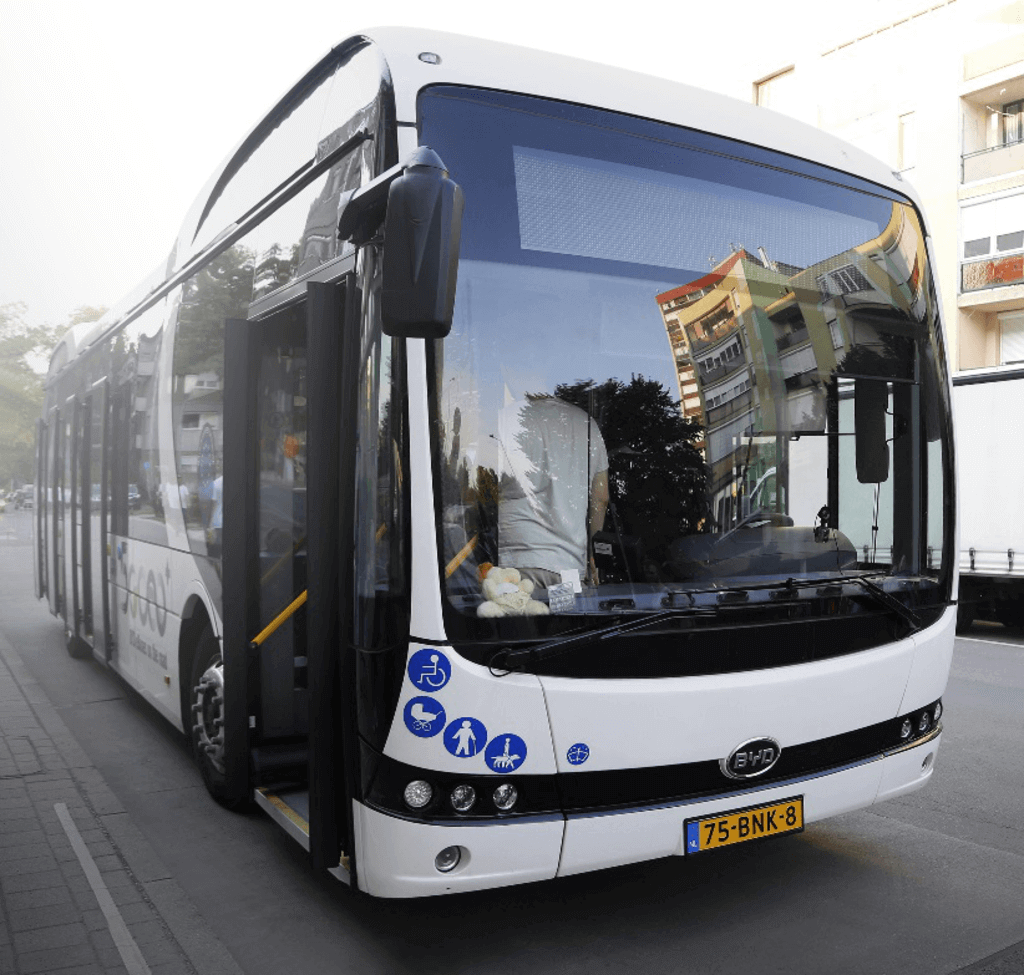 BYD has secured an order from public transport operator Tüke Busz Zrt in the city of Pécs for 10 12-metre electric buses. Procured with state-supported investment, these will be the city's first electric buses and replace ageing diesel vehicles, the first in a long-term programme of conversion to electric power. The three-door low-floor buses have a claimed range of 300km, and the fleet is expected to cover 900,000km per year, 10% of the operator's total mileage. A BYD eBus was trialled in the city five years ago, and the manufacturer has since set up a manufacturing plant in Hungary.
Announcing the order, Mayor of Pécs Zsolt Páva said: "We have taken a major new step towards the modernisation and sustainability of public transport in Pécs. I hope that the continuation will be similarly successful as we hope that, in addition to the 10 new electric buses arriving early next year, we will be able to obtain more eBuses in the future and replace the entire Pécs bus fleet with modern, environmentally-friendly vehicles."
Chairman of the Board at Tüke Busz Zrt, Gyula Gelencsér, added: "Thanks to these new buses, the pollution of the city will be significantly reduced, and the comfort of the passengers will hopefully increase as these are comfortable, beautiful, quiet vehicles."
Meanwhile in Chile, BYD has received an award for its positive impact on the development of electromobility at a ceremony in Santiago. Since Chile's first electric bus in 2016, BYD has delivered the first 100 electric buses to the country with more scheduled to follow. The award was presented by the Recyclápolis Foundation at the first International E-Mobility Fair ('Fidelmov') in the country. Country Manager for Chile, Tamara Berrios, and Commercial Manager Orlando Meneses, said: "We thank Recyclápolis Foundation for considering us for this award. Chile took a leap in the development of electromobility, through a visionary national strategy that moves towards a more sustainable future, and for BYD it has been an honour to be part of this revolution, with 285 100% emission-free buses that will be operating by the end of this year. We will continue to deliver sustainable transport and renewable energy solutions for the entire country. "
The cost per kilometre of running e-buses in Chile is said to be 70 Pesos (US$0.09) compared to 300 Pesos (US$0.4) for a traditional diesel bus.
Read more news at: cbwmagazine.com/category/news