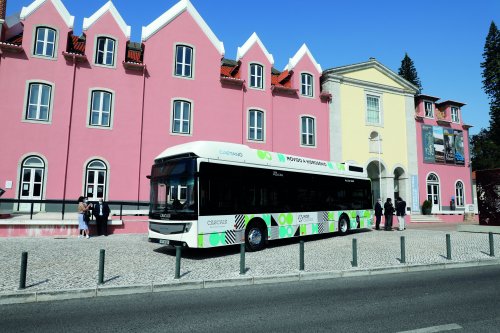 PORTUGAL
The municipality of Cascais has announced that it has purchased two Caetano H2.CityGold hydrogen buses, making it the first in Portugal to invest in hydrogen technology.
The zero-emission buses will be equipped with a Toyota fuel cell, and offer a range of up to 400km. José Ramos, President of CaetanoBus, highlighted the role of the municipality, which he called an 'ambassador of this solution' and said that decarbonisation 'is not a trend, but a need.'
Carlos Carreiras, Mayor of Cascais, said that decarbonisation is a 'responsibility that belongs to everyone.'
The buses will join more than 30 H2.CityGolds already ordered by operators in Germany, Spain, France and Denmark.