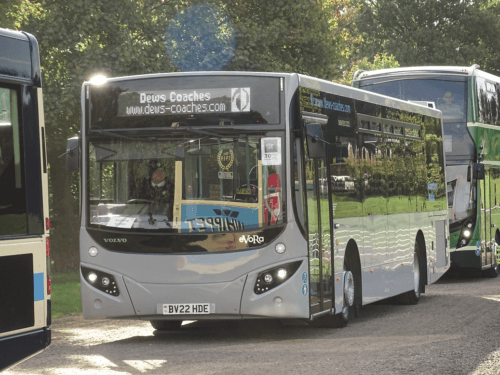 Cambridge & Peterborough Combined Authority has finalised the details for replacement services for the 18 routes withdrawn by Stagecoach East from October 30
On September 20, Stagecoach East announced it was withdrawing 18 bus services completely and reducing a further five routes. Cambridge & Peterborough Combined Authority placed an urgent tender the following day with the aim of finding operators to continue as many of those services as possible. The outcomes of that tendering process have been approved by the Combined Authority Board and new contracts with bus operators came into effect from October 30, to run until the end of March 2023 and provide short-term security for the affected routes.
Stephensons of Essex has taken on four of the former Stagecoach services serving Ely, March and Newmarket. Vectare has taken two, and A2B Travel has taken one, as have FACT and Centrebus. Whippet has taken on three routes, whilst Dews Coaches has eight. Stagecoach East remains the operator of three of the affected routes following the tendering process.
As a result, 17 of the 18 services cut, along with all of the five reduced services, will all be covered following the tender process. The remaining route, service 39, has been covered apart from a section between Chatteris and March; the Combined Authority says it is continuing discussions with operators about that service.
The routes will require some of the £1.7m set aside by the Combined Authority for subsidies to operators to keep them running; the total cost is expected to be about £1.25m.
As well as working to ensure services continue between October and the end of March, the Combined Authority says it is working to put in place a sustainable and affordable bus network from April 2023 onwards, which will start with a refreshed Bus Strategy for Cambridgeshire and Peterborough. The strategy will help to define an 'ambitious' bus network that the Authority says communities across the region want and need. Funding options will be explored in parallel, it added, starting with fresh representations to Government to go beyond short-term Bus Recovery Grants and put in place a long term funding solution from April 2023, that will enable a 'reliable, sustainable and high quality bus network' for the region.
The draft bus strategy is due to be presented to the Combined Authority's Transport & Infrastructure Committee in November alongside a refreshed and ambitious Bus Service Improvement Plan and the case for Government investment. Work is also continuing to further develop the business case for a franchised bus network in Cambridgeshire and Peterborough.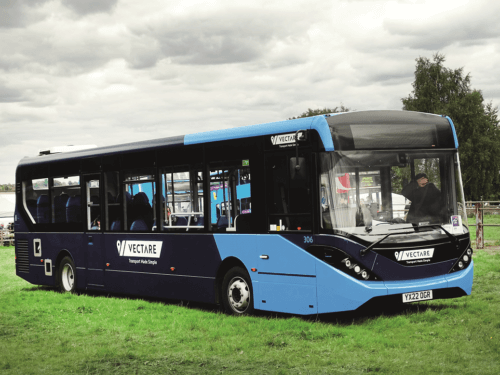 Mayor Nik Johnson said: "With 18 bus routes cut at short notice by Stagecoach and five more scaled back significantly, the Combined Authority has been faced with a major challenge to get services back running again, and with very little time to do it in.
"Buses are a lifeline for so many of our residents and communities. So getting services back on almost all of those routes is a huge achievement. But we know our work on retaining an effective bus network is far from over. People will now rightly be looking closely at the new timetables as they plan journeys from 30 October. We have been working continuously with operators to try to get a level of service which will meet as much of the need and journey connectivity as possible.
"We will be monitoring the detail of how these new services are working, and will consider further issues raised by bus users, whether they are offering what people need. If we can continue to tweak things and make improvements, we will do. But this is a sharp reminder of the reality of the current deregulated bus system, and the problems caused by 60% of bidding authorities in England, including us, receiving nothing in the lottery of Government funding via Bus Service Improvement Plans. If a further route gets withdrawn or timetable unfairly reduced by local operators, we will again have to look at whether we can pick up the pieces for that too.
"That's not a sustainable model across Britain for a vital public service that our local employees, students, hospital-goers, shoppers and people without cars so badly need. That's why we're looking beyond these immediate challenges for a better future for buses. We will continue to make the case to Government for fair funding for our bus system, including seeking the united all-important support of the county's many MPs. Working with neighbours including Suffolk and all areas who will have no national support from 2023. And the Combined Authority is preparing a refreshed Bus Strategy to bring much-needed change to the whole network. We will think closely about protecting and improving bus services in 2023 and 2024, not just holding the fort through the winter."
Vectare provides specialist transport to business, local authorities and educational establishments to deliver sustainable commuter, school and demand responsive bus services, and was successful in securing routes in the Peterborough area.
A spokesperson for the operator said: "Vectare is delighted to announce that it will be taking over the operation of services 23 and 24 from Stagecoach East on Monday 31 October. Working in partnership with Cambridgeshire and Peterborough Combined Authority, Vectare will be operating these routes to very similar peak-time timetables to those currently operated by Stagecoach. Some minor timetable changes will be made, but the same number of journeys will be available in each direction for passengers. Additional off-peak journeys will also operate, offering fast, frequent links from Lynch Wood, Orton Mere and Oundle Road into Peterborough city centre all day on weekdays. Route 24, via Woodston, will now run as route 23A."
The tender win comes just weeks after Vectare made a successful bid to operate the Ting demand responsive service that covers West Huntingdonshire area including key towns such as St Neots, Cambourne, Sawtry and surrounding villages from 28 November, also taking over from Stagecoach.