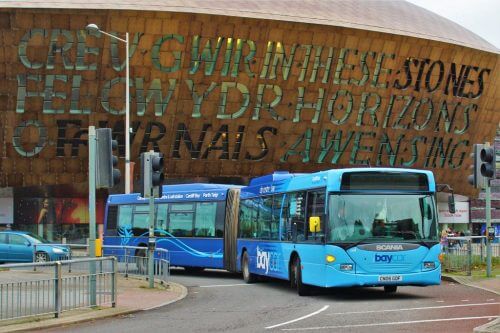 Cardiff Bus has appointed the former UK & Ireland CEO of DHL Supply Chain as its new Managing Director. He will begin his role on 1 January 2020.
Paul Dyer, who hails from South Wales, will replace current MD Cynthia Ogbonna, who leaves the business at the end of 2019.
Paul said: "I'm delighted to be back in Wales and taking the helm at such an important business within the capital.
"I'm confident that my experience within the transport and logistics sector will be beneficial in tackling the issues faced by Cardiff Bus.
"I look forward to building on the work that has already been done and I am committed to delivering an efficient and cost effective bus service to the people of Cardiff and surrounding areas."
Chris Lay, Chair of the board at Cardiff Bus, said: "With the bus industry facing challenging times across the UK, we are confident that Paul's impressive track record will enable the company to move forward and thrive."