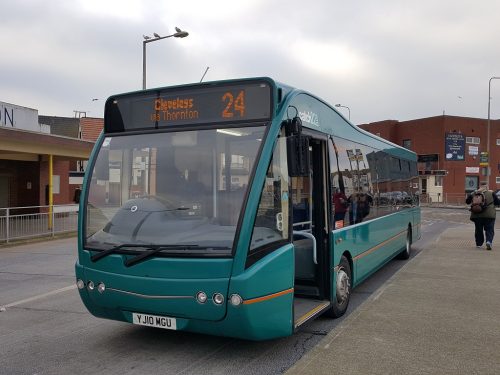 Catch22Bus of Blackpool has said that it has received confirmation that Her Majesty's Court of Appeal has granted permission for it to appeal against a decision to revoke its O-licence.
The operator said it has been granted a stay of the revocation and disqualification orders until the determination of the appeal.
In a statement, Catch22Bus said: "The order, by Rt. Hon Lady Justice Asplin determined that 'there is a real prospect of success' on the appeal in relation to whether the conduct taken into account was 'relevant.'
"Effectively, this means it is 'business as usual' until the outcome of the Court of Appeal hearing. This will be welcome news to our regular passengers on services 21 and 24 judging by the flood of emails and telephone calls we have received in recent weeks.
"On a related matter, a retired High Court judge has now been appointed to investigate the conduct of the former Senior Traffic Commissioner." Catch22Bus also said it had made a complaint to the Secretary of State for Transport back in March 2015, which was further escalated in November 2016. It said his inquiry was expected to commence on February 1.
Asked by CBW to comment, a spokesperson for the Office of the Traffic Commissioner replied: "As with any ongoing appeal, it is not appropriate for the Office of the Traffic Commissioner to comment on any aspect of the proceedings.
"Similarly any matters before, or under investigation by, the Department for Transport are not ones which the Office of the Traffic Commissioner intends to comment on."