Transdev's eye-catching double-decker bus has spent 2019 reviving memories of the Ribble bus company in what would have been its centenary year, carrying Ribble's traditional cherry red and cream colours. The Ribble 100 Centenary bus has now been named after Preston's Higher Walton CE Primary School – and proud pupils lined up to give their very own double-decker top marks as its new identity was revealed for the very first time.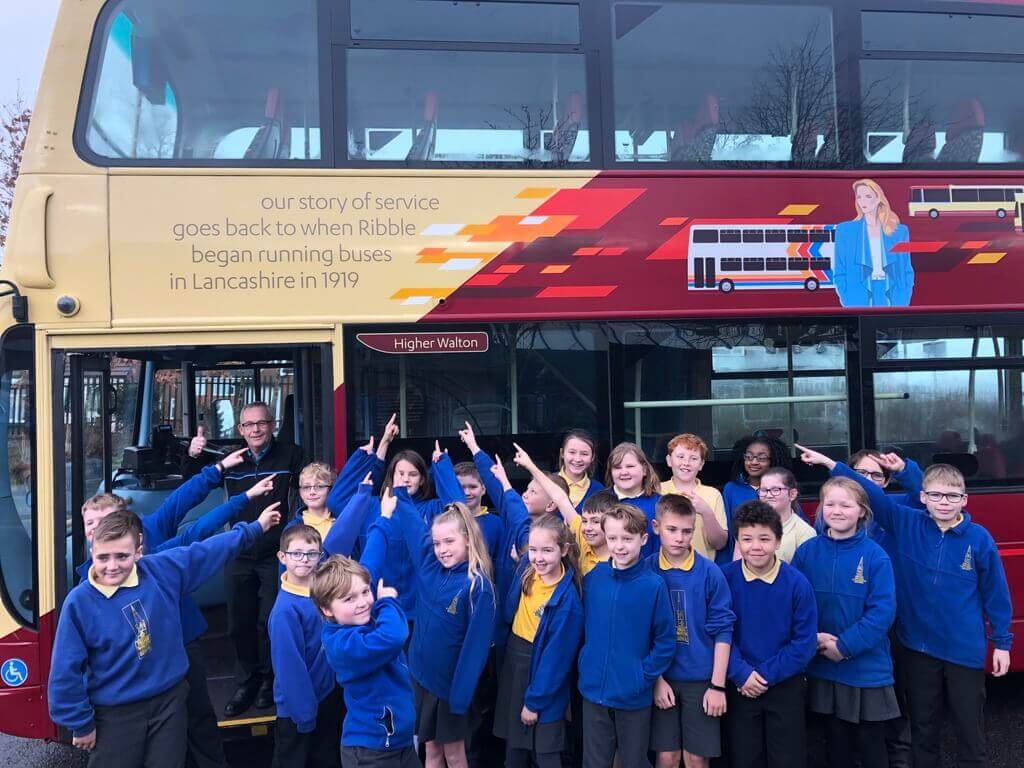 The Ribble story began in 1919 when the newly-formed company took over a bus service between Preston and the Lancashire village of Gregson Lane – a journey which today forms part of Transdev's popular Hotline bus route between Preston, Blackburn, and Burnley, passing the Higher Walton school gate on its way. Transdev CEO Alex Hornby said: "We've had an amazing reaction to our Ribble 100 Centenary bus this year. It's become something of a celebrity on Lancashire's roads, bringing back great memories of journeys in years gone by for many of our customers, and we wanted to do something very special to bring this important anniversary to a close.
"Higher Walton CE Primary School is on one of the original Ribble bus routes, now served by our own 'Hotline' buses which cross the county between Burnley and Preston every day – and we think naming this bus in honour of the school is the ideal way to bring the bus travellers of tomorrow on board to celebrate our proud heritage."
Higher Walton's pupils won't just be watching their bus – as every youngster has been given a voucher for a group ticket to travel on Transdev's buses across Lancashire.