City Sightseeing Oxford has been ranked as one of the top tourist attractions by Tripadvisor. Operated by Oxford Bus Company, it scooped the accolade based on a full year of TripAdvisor reviews prior to the pandemic. The award recognises consistently high visitor feedback, placing it in the top 10% of tourist attraction businesses around the globe.
The city's Carfax Tower, which is operated by City Sightseeing Oxford on behalf of Oxford City Council, was also awarded a Tripadvisor Travellers' Choice award. The tower is all that remains of the 13th Century St Martin's Church, the official city church of Oxford from 1122, and is open for visitors to take in views of the Oxford skyline.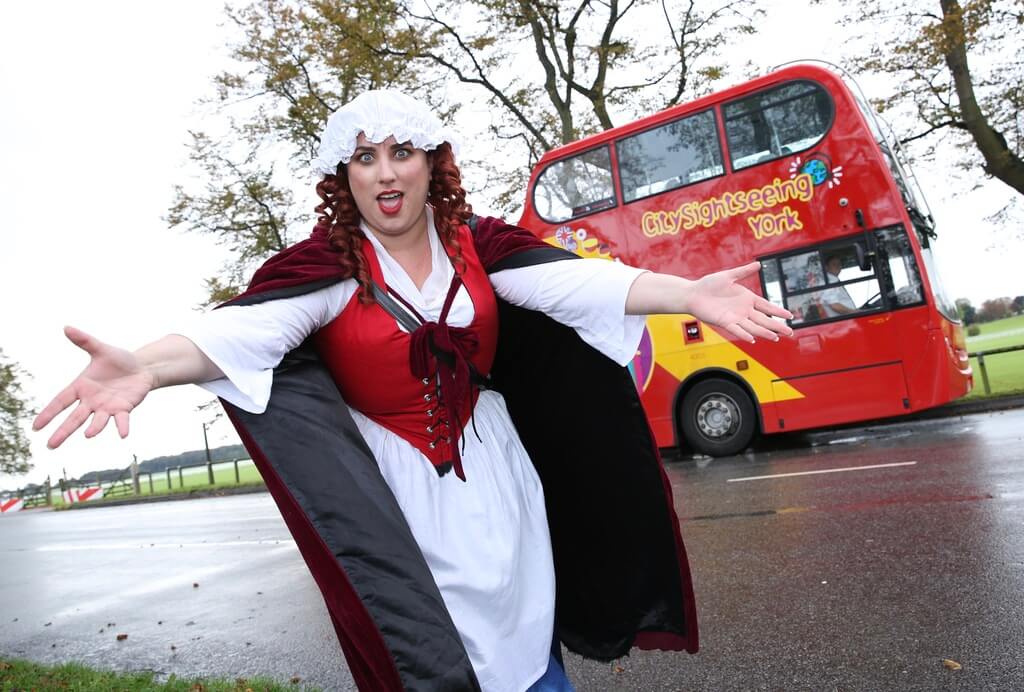 Phil Southall, Managing Director of City Sightseeing Oxford, said: "We are proud to have won this globally significant award that independently recognises the excellent service we provide to visitors to Oxford.
"Providing a world-class welcome to all visitors to Oxford is crucial to attracting people into the city. We maintained the City Sightseeing service throughout the summer despite the Covid-19 challenges to help support Oxford's visitor economy at this challenging time."
Councillor Mary Clarkson, Cabinet Member for City Centre, Covered Market and Culture, said: "This award shows what can happen when the public sector works together with local businesses. Not only has Carfax Tower generated an income for both organisations and created jobs, it has provided an excellent service and helped draw tourists into Oxford to benefit even more businesses."
Meanwhile, Transdev-operated City Sightseeing York is encouraging passengers to step on board – if they dare – for a time travelling tour of York's darkest moments, led by a famous figure from the city's chilling past. Mad Alice, who is said to have died 195 years ago in 1825, is to guide the first of a season of winter special tours. Mad Alice's Bloody Bus Tour is the first of a season of four unique guided tours of the city, which begin on Monday, 26 October 2020.
York City Sightseeing General Manager Ben Mansfield said: "This is the first time we've run special themed tours across Halloween and the run-up to Christmas. After a very successful summer – our 20th year of touring York – we think this is the ideal time for something different to scare and delight in equal measure.
"Our special tours are a fun and safe way for visitors and locals to discover more about York's amazing past while being entertained by our guides – starting with Mad Alice, who'll share stories of plagues, executions and more from the city's chilling history.
"We're very much looking forward to our season of special tours, and we expect demand for tickets to be high. Our advice is to book early to make sure of a place on these unique journeys into York's past and present."