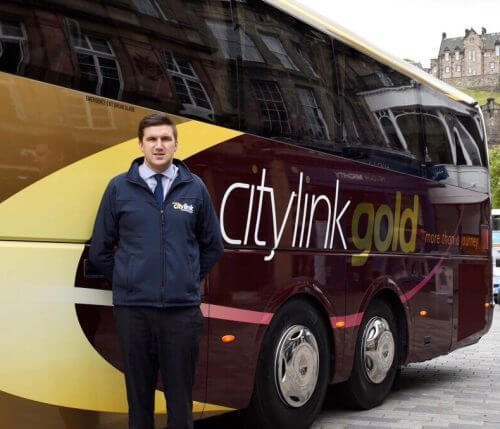 Scottish Citylink has announced the introduction of its first Citylink Gold service on the Edinburgh to Inverness route.
A luxury coach service, Citylink Gold offers passengers the opportunity to experience first class travel at economy prices.
From Monday June 5, passengers are able to travel on board the new coaches between Edinburgh and Inverness.
The vehicles are Edinburgh Coach Lines' operated under contract to Scottish Citylink. They have 54 seats and three will operate the service.
This Citylink Gold offers:
Brand new Scania Irizar i6s with onboard coach attendants;
Complimentary snacks and refreshments served to passengers at their seats;
Express journey times of 3hrs 25minutes from Edinburgh to Inverness;
Free superfast 4G WiFi and USB sockets; and
Leather seats, mahogany table trays, footrests and a toilet.
Citylink Gold, which is a joint venture between Stagecoach and international transport group ComfortDelGro, will provide two journeys in each direction on the route, seven days a week.
Apex fares are available for £40 return and must be booked at least two days in advance of travel.
Operations Director of Scottish Citylink, Peter Knight, said: "We are introducing these new services to offer our passengers a faster journey option between two of the country's most popular cities. Passengers who use our Gold services tell us regularly that journey times are key, so we wanted to introduce this direct, luxury option to a new audience.
"Our other Gold services operating from Glasgow to Aberdeen and Inverness and Edinburgh to Aberdeen have proved to be very successful, so introducing a new service between Edinburgh to Inverness is the next natural step."