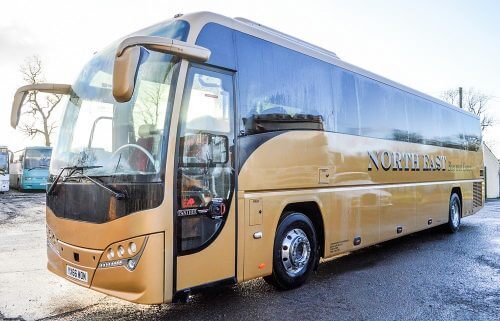 GWA Auctioneers & Valuers are selling some of Stephenson's of Easingwold coach and minibus fleet via online auction ending on February 22, 2018 from 1400hrs.
The sale includes over 25 coaches and seven minibuses featuring a 2017 Volvo Plaxton Panther, 53 to 70 seat Volvo Plaxtons and Ford Transit 16 seat minibuses. Ben Calvert of GWA Auctioneers & Valuers has described the auction to include a varied and ready-to-go fleet.
The lots are available to view at Gateway Auctions, Mitton Road, Whalley, Lancashire BB7 4ES from February 19-21, 2018 between 0900-1700hrs.
Please visit www.gatewayauctions.com for a lot listing and photographs.