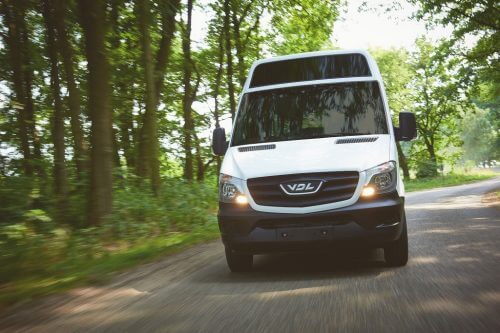 HOLLAND Connexxion has placed an order with VDL Bus & Coach for 62 MidCity Electrics and 40 VDL Citea LLE-120s. All will be used in the 'Noord-Holland Noord' concession in the province of the same name, the concession becoming operational at the end of July 2018.
"With the introduction of the MidCity Electric, the smaller buses in 'Noord-Holland Noord' are now also zero emission," said Eric van Eijndhoven, Public Transport Director at Connexxion. "This is yet another step in our efforts to make public transport even more sustainable. The goal is to have half of all buses run zero emissions in the Noord-Holland Noord concession area by 2025. This order is a valuable addition in the transition to full zero emission public transport."
Ard Romers, Director of VDL Bus & Coach Nederland, said: "We aim to be the specialist in the field of E-Mobility. This smaller vehicle can be used for a broad range of purposes by our customers and is therefore an important addition to our zero-emission package. As a transition partner, VDL will also be responsible for the maintenance and upkeep of the vehicles and infrastructure. So we are very proud of this order, which is for a total of 102 buses."
The MidCity Electric is a fully electric 8m minibus that is not only ideally suited for making city centres emission-free, but is also right for transport in sparsely populated areas, says VDL. A wheelbase extension allows great flexibility in the type and number of seats. The MidCity Electric features an 87kWh battery which delivers an operating range of up to 220km.
Transdev is active in the Netherlands under the brands Connexxion Openbaar Vervoer, Connexxion Taxi and Witte Kruis. The Transdev Group has locations in 19 countries. Internationally, it provides various types of transport: buses, taxis and trains, light rail, ferries and bicycles. Over 83,000 people are employed under the Transdev banner.