"On average bus passengers spend more money per head in our high streets than those who arrive by car," organisation argues
The House of Commons Select Committee on Housing, Communities & Local Government last week published a report entitled 'High streets and town centres in 2030.'
The 80-page report, available on the parliament.uk website, is the result of a six-month inquiry into the current state of the high street and its trajectory over the next two decades.
"Unless urgent action is taken, we fear that further deterioration, loss of visitors and dereliction may lead to some high streets and town centres disappearing altogether," the report states.
As for the role buses will play in the future of the high street, the Confederation of Passenger Transport (CPT) said: "The bus industry fully supports measures designed to encourage more visitors to our high streets but believes that offering free short-term car parking is counter to many of the arguments being advanced elsewhere in Government.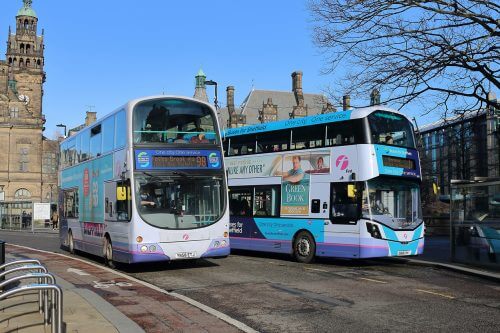 "Road congestion has a serious impact on the reliability and punctuality of bus services, and has a consequential adverse effect on local air quality.
"By working in partnership with local authorities to encourage the implementation of bus priority measures, reliability and punctuality improve, thereby making local bus services a viable alternative to the private car.
"This is good for the local community, the environment and most importantly, the travelling public.
"It is also important to recognise that on average bus passengers spend more money per head in our high streets than those who arrive by car.
"CPT believes that by working with Government at all levels to encourage greater use of bus services, this most widely used form of public transport can continue to provide a lifeline for communities by giving access to work, education, leisure activities and local facilities – and go a long way to support wider Government policies to improve the local environment, support communities, reduce social isolation and combat loneliness."
Click here for more news: https://cbwmagazine.com/category/news/