Cardiff Bus has announced that Cynthia Ogbonna is standing down as Managing Director after seven years in the role, and a total of 15 years at the company.
Set to leave at the end of the year, she paid tribute to her executive team and the over 700 employees at the company, thanking them for their work.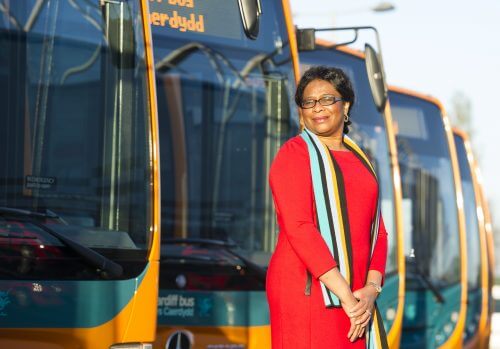 Councillor Chris Lay, Chair of Cardiff City Transport Services Limited, said: "Cynthia Ogbonna has been a dedicated leader at Cardiff Bus, always focused on delivering the best possible service to customers with the full support of the Board through her time as Managing Director.
"We will shortly begin the process of selecting a successor and wish Cynthia and her family the very best for the future."
Cardiff Council Cabinet member for Strategic Planning and Transport, Cllr Caro Wild, said: "I just want to thank Cynthia for her commitment and hard work at Cardiff Bus over the past seven years.
"The industry is facing challenging times across the UK, but there's little doubt that bus travel has a major part to play in helping us solve the city's transport issues. I wish Cynthia the very best for the future and I look forward to working with her successor."