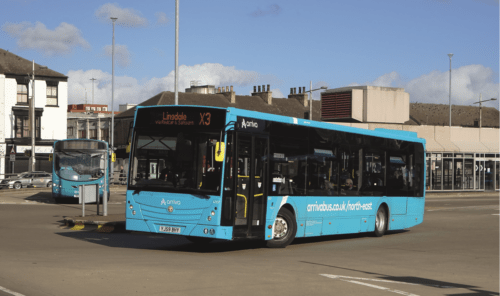 Investment capitalist firm I Squared will purchase Arriva from Deutsche Bahn, subject to conditions, in a transaction which DB says will support shift to greener transport and cleaner cities across Europe
Current owner Deutsche Bahn (DB) has signed an agreement with I Squared Capital for the sale of the whole of the Arriva Group, including all of its operating businesses across 10 European markets, to the global infrastructure investment manager. The transaction is expected to complete in 2024, subject to the standard closing conditions, including the approval of the DB Supervisory Board and Germany's Federal Ministry for Digital and Transport.
It has long been known that DB was looking to divest the company. As part of its 'Strong Rail Group' strategy, the company announced that it intended to sell Arriva to enable additional growth in rail transport in Germany and allow it to focus its resources on its core business.
Deutsche Bahn acquired the British company in 2010. Over the past few years, DB says it has worked with Arriva to stabilise its business in the aftermath of the Covid-19 pandemic and to focus the company's sustainable growth strategy on relevant markets. The sale of non-core markets, including Arriva Sweden and Portugal in 2022 and Arriva Serbia, Denmark and Poland (Bus) was completed this year.
Levin Holle, Member of the Management Board for Finance and Logistics and CFO of Deutsche Bahn, said: "We are happy that I Squared is willing to support Arriva in its future growth. Arriva has good prospects for sustainable growth as market liberalisation in Europe progresses. The strategic goal of Deutsche Bahn is to make record level investments in environmentally friendly rail in our core business, combined with the massive increase of investment of the German Federal Government into our German rail infrastructure. The purchase agreement signed today is therefore in the spirit of Strong Rail. At the same time, the sale to I Squared will give Arriva new options to support its growth potential, for example for the future electrification of European fleets. For us, the agreed sale is an important step to focus even more on additional growth in rail transport in Germany."
I Squared has existing experience in providing essential infrastructure, including transport, logistics, energy, utilities, and digital infrastructure around the world. The firm says it is committed to creating sustainable, long-term growth across its portfolio, supporting management teams in improving operational performance, and investing to support the energy transition with lower-carbon infrastructure.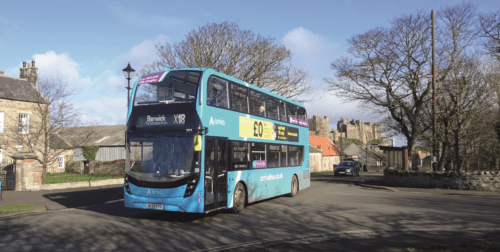 Previous I Squared investments include freight services specialist TIP Group, where it has invested in fleet transformation, global energy solutions company Aggreko, which is based in Glasgow, as well as renewables and energy transition companies Conrad Energy and Energia.
"Transport accounts for around one-fifth of global CO₂ emissions. Three-quarters of this is from road transport, and a greener public transport sector is critical to the shift to lower-carbon infrastructure," said Global CIO and Managing Partner of I Squared Gautam Bhandari. "Arriva's strategy for net-zero operations and the decarbonisation of its fleet aligns with our strategy to develop and scale assets with technologies that accelerate the energy transition, as well as providing cleaner air in cities and towns by investing in green public transport. We are excited to work with Arriva and we will invest to support its future growth as a major European bus and rail operator."
Arriva Group said it welcomed the move. CEO Mike Cooper added: "We want to see a future where people choose to leave their car at home, a future with less traffic congestion and cleaner air. This transaction marks an exciting next stage for us, and will deliver significant benefits for our colleagues, our passengers and the many passenger transport authorities we partner with across Europe, enabling us to play our role in delivering a better future. I Squared has an established track record of supporting companies which provide essential services, and of investing in the energy transition. We are delighted that they have committed to provide Arriva with long-term capital for investment in innovation across our services, our assets, and our people. We're confident that Arriva and I Squared together can play a vital role in delivering innovative and sustainable public transport offerings across Europe.
"This is a great opportunity for Arriva and the start of an important new chapter for our business. I know that the team at I Squared share our belief in providing sustainable transport services that cater for the needs of tomorrow, as well as the pressures of today. I Squared's investment in our business will help to unlock new opportunities and create value for everyone who is important to Arriva – our people, the planet, and above all the passengers we are privileged to transport every day.
"The Arriva brand and values will not only be unchanged by the transaction, but they will also be given a new lease of life. We are really looking forward to working together with I Squared and realising our ambition to become the leading passenger transport partner across Europe."