D&E Coaches of Inverness has been awarded the title of 'Best Family Business in the Highlands and Islands 2019' at a recent award ceremony at the Drumossie Hotel in its home city. At the event, the Highlands and Islands Business Awards, host Nikki Marr told the audience: "All the judges were impressed with the strong business growth, driven by impressive family engagement in a competitive market sector.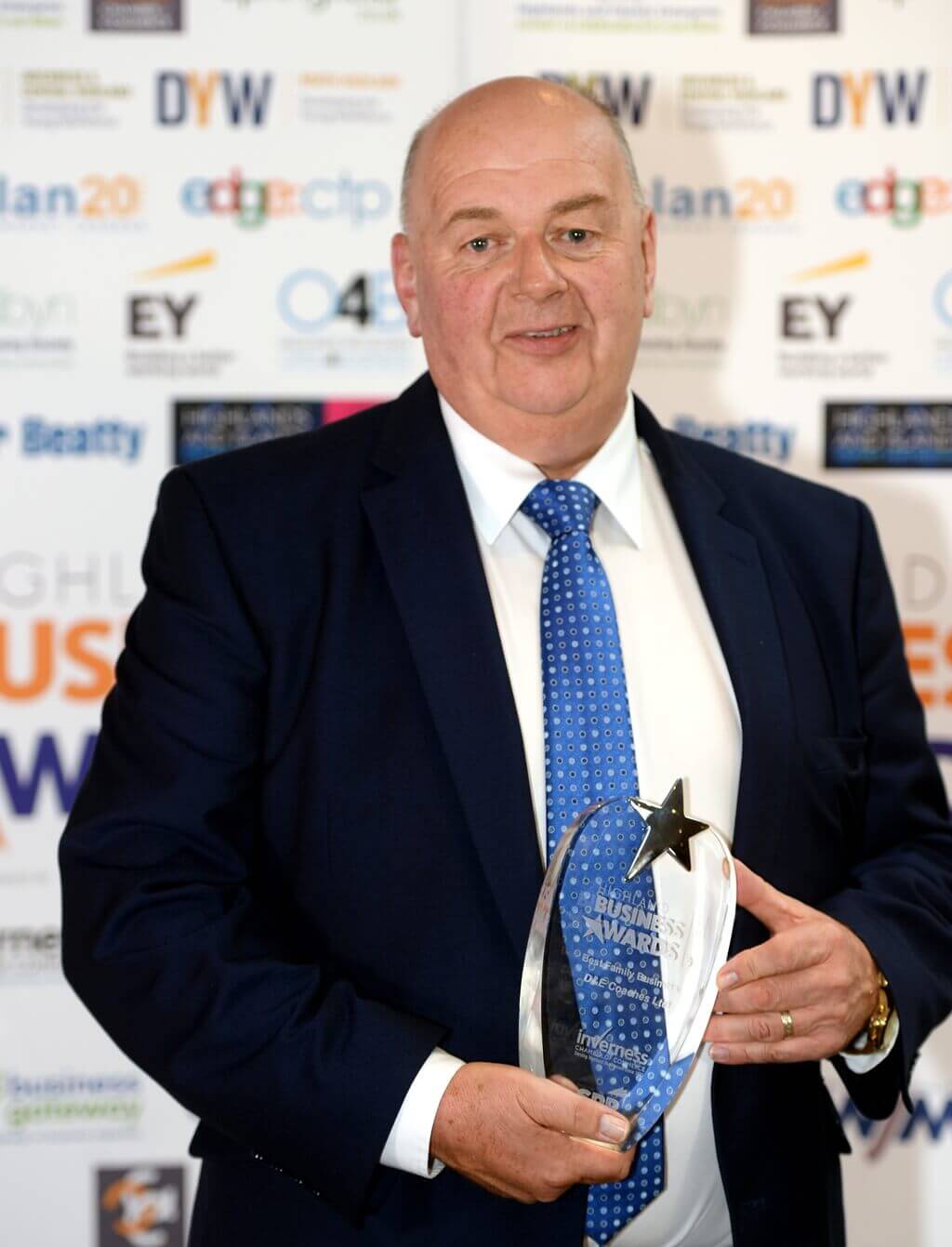 "It was also clear that the whole family was actively involved in shaping the future ambitious plans of this highly successful business."
Managing Director Donald Mathieson established the company 23 years ago with his wife Elizabeth; together, the first letters of their forenames combined to give D&E its name.
Today, the company has a varied fleet of 64 vehicles, employs 85 and generates a £5m annual turnover.