Cummins has unveiled what it is calling a 'leap forward' in clean engine technology, in the form of the revised L9N natural gas bus engine.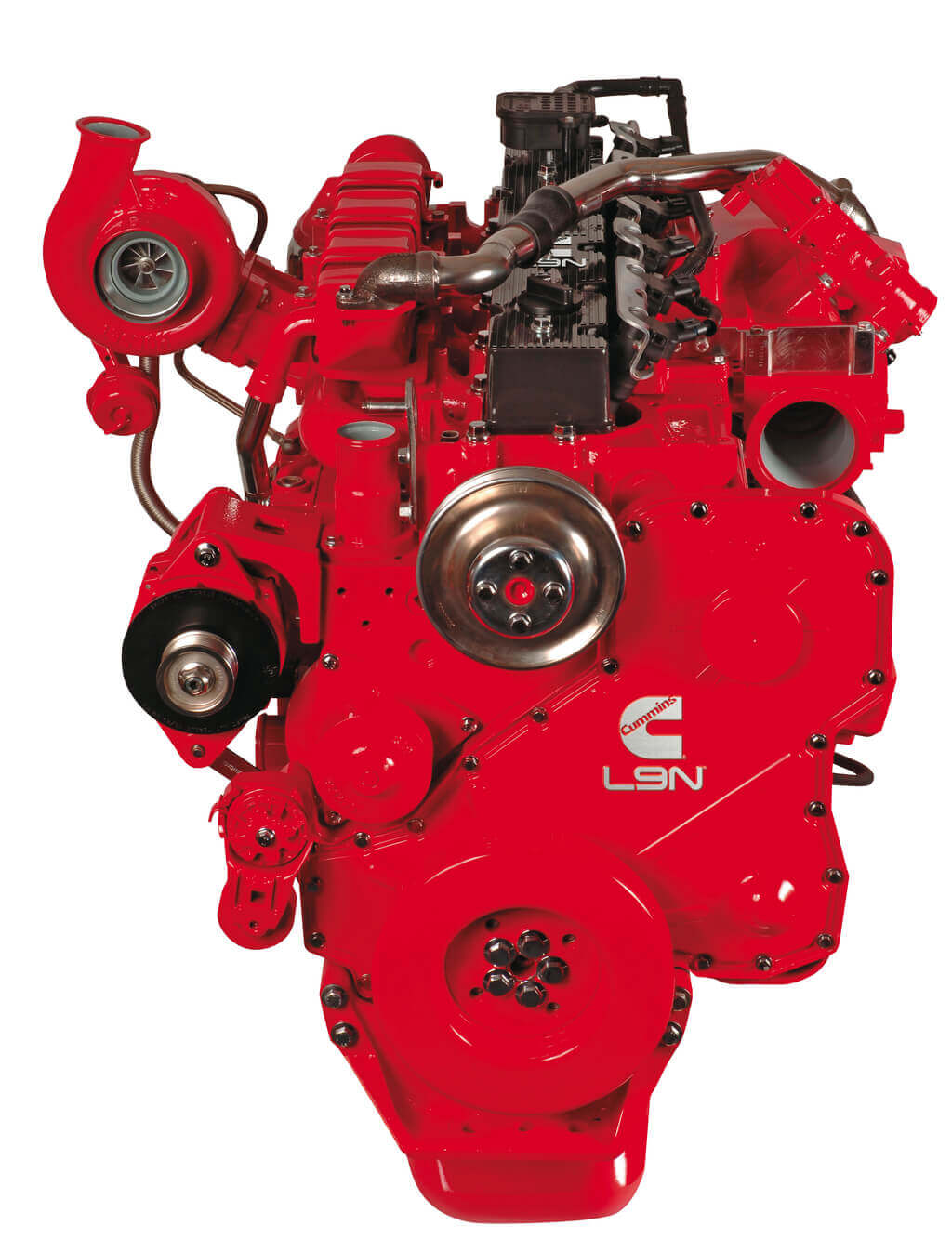 The latest alterations made to the L9N have brought levels of Nitrogen Oxides (NOx) and Particulate Matter (PM) closer to zero than ever before – and 'substantially' below that of the Euro VI standard.
Intended for use in 12-18m buses, the updated engine has been created to help improve air quality and lower the carbon footprint of fleets.
Shown off at Busworld Europe last week, the engine was also installed in several new buses launched at the event. Cummins says that industry interest in the revised engine has "already been gathering pace," with 'several hundred' buses on order or about to be delivered with the engine.
The L9N engine is available in two variants, one outputting 280hp and the other producing 320hp – both meeting the power requirements of full-size single-deckers, articulated rapid transit buses and short-range intercity buses.
The L9N shares the same basic architecture as the L9 diesel engine, which Cummins says is part of the reason for its 1,356 Nm peak torque figure, delivered at 1,300rpm.
The emissions improvements are achieved thanks to the updated L9N's ability to reach the ideal stoichiometric combustion point faster than before, and then maintain that point more consistently across the engine operating speed range. According to its manufacturer, the L9N emits 80% less NOx than the Euro VI standard of 0.46 grams per kilowatt hour (g/kWh). PM emissions have also been slashed, with levels over 90% lower than the 0.01 g/kWh standard.
"The enhancements made to the L9N align with effect date for the stricter Phase-D requirement of the Euro VI regulations, but we were able to go significantly beyond that to reduce emissions to exceptionally low levels," said Ashley Watton, Cummins Director, On-Highway Business Europe.
"At the same time, we were able to bring added value to operators by using advanced components to extend the oil change interval and improve the overall durability of the engine."