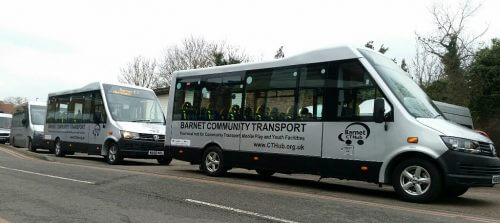 Barnet Community Transport (BCT) has taken delivery of two new and improved Tucana II minibuses from Mellor Coachcraft.
The group has previously operated the original Tucana buses and CEO Richard Healy said: "The Tucana II was the obvious choice as the most capable and suitable vehicle; our previous Tucana's have served us for six years and are still going strong."
The positive feedback from both drivers and passengers was one of the reasons BCT came back to Mellor when they were successful in their bid for funding from the first round of the Department for Transport (DfT) Community Minibus Fund.
Richard added: "The excellent qualities of a VW engine, automatic gearbox and automatic doors are why the drivers love the buses, and the community appreciates the comfortable interior and ease of access.
"We always get the highest standard of build from the team at Mellor."
The Tucana's flexible seating options mean it can be used for a range of applications. It offers a fully flat floor and the addition of a ramp for full accessibility.
BCT said it would like to thank DfT Community Minibus Fund and the Jesus Hospital Charity for providing essential funding and support for the vehicles.