Diamond Bus North West took over the operations of the former First Manchester depot in Weston Street, Bolton from Sunday 11 August.
Teams from Rotala, Smart Graphics, Ticketer, Transport for Greater Manchester and Wrightbus worked through the night on Saturday 10 August to ensure that the fleet was ready to roll on the Sunday morning.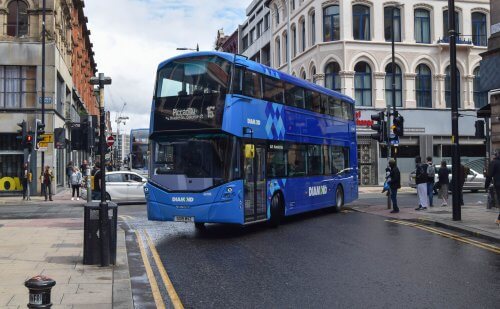 All former First Manchester vehicles that are operating on loan have had the fleet names and logos covered over with Diamond stickers.
One passenger tweeted on Monday morning: "Service 582 buses instantly upgraded. Clean, comfortable and on time."
Meanwhile the task of cascading some of the former First Manchester fleet that wasn't required on loan was also carried out during the night of Saturday 10 August.
10 Wrightbus Gemini-bodied Volvo B9TLs moved to First West of England's Lawrence Hill depot in preparation for transfer to Bath depot.
Additionally two further Gemini's have moved to York depot. Other transfers were still taking place during the early part of this week.