Aberdeen's Evening Express has reported that the recently-built Park & Ride facility at Craibstone is being used by just seven cars per day. Under a freedom of information request, the newspaper revealed that there has been a dramatic drop at the city's other two park and ride sites, whilst the 996-space Craibstone site, which was opened in June 2017, has dropped from an initial daily average of 14. Originally served by both First and Stagecoach, Craibstone, situated near the city's airport, is now served only by the half-hourly Stagecoach service 37.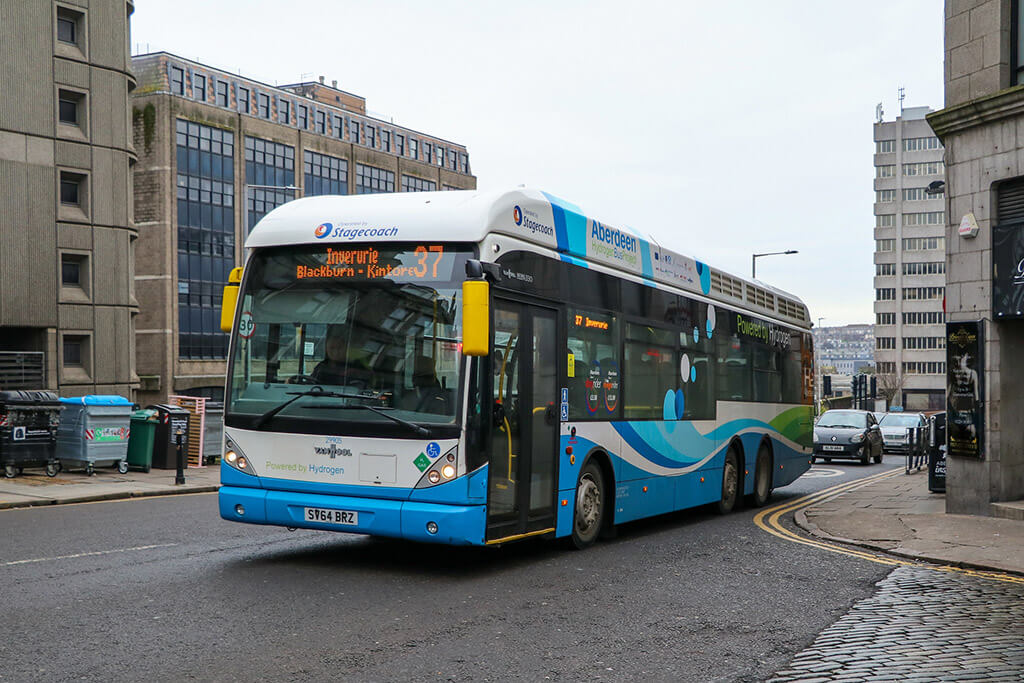 The figures revealed that the city's other two long-established Park & Ride sites are also suffering, with an average of 183 motorists using the Kingswells site daily in 2018, compared to 213 in 2017, although this is an increase on 2016 figures. Meanwhile the 532-space Bridge of Don site, which has also seen its service reduced to half-hourly, has seen number of daily users halved since 2015, with an average of just 56 cars daily.
Councillor Sandra McDonald, the council's transport spokesperson, said the decline was "reflective of a decline in bus patronage across Scotland. As a result, the Park & Ride sites at Bridge of Don and Craibstone have seen a reduction in the frequency of bus services operating at the sites, which is not conductive to attracting growth." A report by Nestrans showed an 11% drop in the number of bus passengers in the north-east of Scotland since 2015.
First Aberdeen's Operations Director, David Phillips, said: "The key to success for any Park & Ride set-up is to incentivise onward bus travel versus continuing on a car journey. Unfortunately, this is currently not the case for either of the city's Park & Ride facilities as is reflected in the passenger figures and work needs to be done here to justify these strategically important locations."
A spokeswoman for Stagecoach North Scotland added: "Park & Ride facilities play a vital part in sustainable travel for Aberdeen City and Aberdeenshire. One full bus can remove up to 75 car journeys from the road, reduce overall emissions levels and help improve air quality. When compared to car travel we are able to offer competitive journey times through bus priority in the city. This makes for a smoother and more consistent journey, which also eases the congestion especially during peak times. We are currently working with local authorities to promote park and ride sites and encourage the public to use sustainable travel where they can."