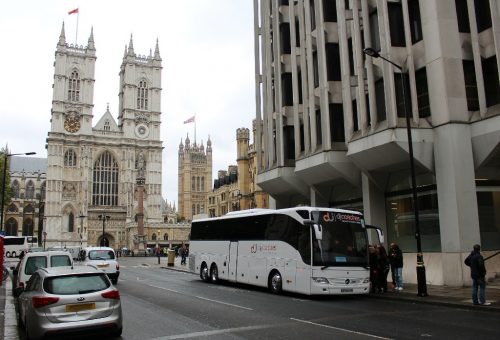 Our coaching insider reiterates his deep concern at the uncertainty created by the London Mayor's plans for an extended Ultra Low Emission Zone in the capital
With the impending ULEZ (Ultra Low Emission Zone) in London and all that has gone before, there needs to be fairly definitive guidelines for the future of diesels operating in and around London.
There are those pressing hard for the Clean Air Act of 1956 to be urgently reformed and updated. As The Guardian reported last week Mayor of London, Sadiq Khan has joined campaigners to call for a new clean air act.
This July marks the 60th anniversary of the original legislation that transformed the air in our cities and saved many lives. The Act followed the deaths of […]
What you get with a subscription
Operator & Supplier Profiles
Face-to-Face Interviews
Lastest News
Test Drives and Reviews
Legal Updates
Route Focus
Industry Insider Opinions
Passenger Perspective
Vehicle Launches
and much more!