Update: ADL confirms models affected and provides further details of the fault
The Driver and Vehicle Standards Agency (DVSA) issued the following statement on 10 May through its website to operators:
"The Driver and Vehicle Standards Agency has recently identified a number of safety concerns with the suspension of Alexander Dennis Limited (ADL) Enviro200 and Enviro300 buses.
"Under DVSA's oversight, ADL is now working urgently towards solving those issues. The DVSA expects ADL to implement a number of technical measures and to recall the vehicles shortly.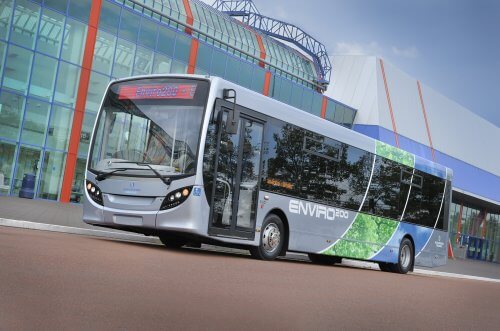 www.ad24.direct).
We would be pleased to offer the opportunity for ADL engineers to meet with your servicing team to discuss and demonstrate these maintenance requirements. Please contact your local Regional Service Manager to arrange a meeting.
Regards
Mark Wallis
UK Aftermarket Director