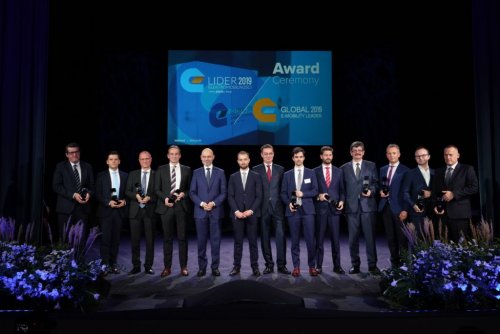 At the gala opening of the Global e-Mobility Forum international conference held in Warsaw on 21 November, Solaris Bus & Coach received the Electromobility Leader award for contribution to the development of zero emission transport in Poland.
"The Electromobility Leader award is an extremely precious distinction for Solaris, because it appreciates us in the area that is most important for the company – for our achievements in the field of electromobility," said Javier Calleja, CEO of Solaris, collecting the prize.
"A real change in bus public transport is happening right before our eyes. And the fact that we have a significant share in accelerating this process is the greatest reward for us. For my part, I can promise that we will certainly not rest on our laurels and will continue to develop our portfolio of zero-emission buses. Our goal today is one – and that is reduction of emissions in urban transport. We hope that this will soon be the goal of all of Europe."
The company reports that over 75% of battery-powered vehicles that carry passengers in Polish cities are Solaris buses. In the exhibition zone of the conference, Solaris displayed its Urbino 12 electric electric bus, which won European 'Bus of the Year' in 2017.