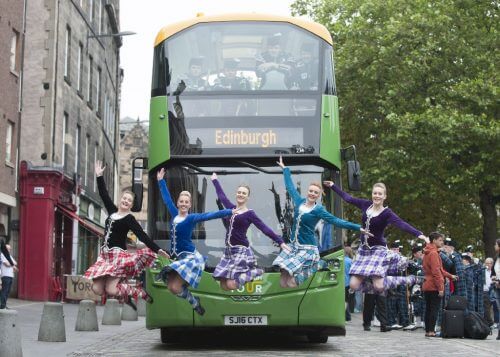 Edinburgh Bus Tours has become Scotland's second top paid for visitor attraction, knocking Edinburgh Zoo down to third.
The figures of the top 20 rankings, published by the Moffat Centre, revealed that 30,000 more people took an open-top bus tour than visited the zoo.
The tours operate from Waverly Bridge and run seven days a week with a £6.5m fleet, purchased last year. The vehicles stand as Lothian Buses' largest single investment in its tour operations' 27-year history.
Nigel Serafini, Commercial Director at Lothian Buses, said: "Improving our visitor ranking this year for our Edinburgh Bus Tour operation is a real testament to how much hard work has gone into making sure we deliver an outstanding customer experience.
"Discovering the sights of Edinburgh from the top deck of one of our open-top buses creates amazing memories and I'd like to thank all of our talented team, who take great care to deliver outstanding customer service every day."