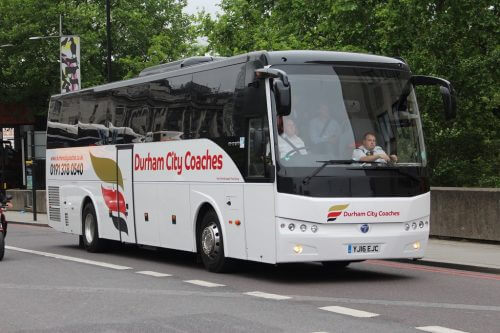 Durham-based European Travel Group is set to purchase a new head office to incorporate all trading companies and store the group's coaches, after receiving nearly £900,000 from Santander Corporate & Commercial.
European Travel Group has been operating for five years and consists of Lee's Coaches Ltd, Durham City Coaches Ltd and Enterprise Travel Ltd, employing in excess of 80 staff. To complement its existing fleet, the group has invested over £2.5m in new vehicles over the past 18 months.
The funding from Santander Corporate & Commercial will allow all three companies to operate under the same roof. Prior to receiving the funding, they were all working from separate leased premises. The group's strategy is to continue to make acquisitions in the sector as opportunities arise.
Derrick Collin, Director at European Travel Group, said: "We have worked with Santander for a number of years and its understanding of our business continues to impress us. The new head office will allow us to make significant savings across our business and streamline operations which in turn will enable us to focus on growth."
Vanessa Collins, Relationship Director at Santander Corporate & Commercial, said: "European Travel Group has worked hard over recent years to provide the full range of services its customers' need, from transporting students locally to taking people on holidays across Europe. The new head office will help Derrick and the team to work more efficiently under one roof."