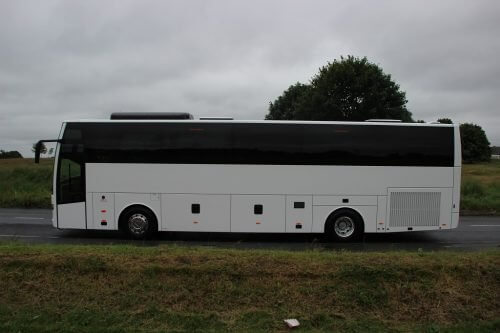 The Department for Transport (DfT) is to increase the maximum weight allowed on two-axle coaches and buses from October 1, 2017. A maximum of 19.5 tonnes will be permitted, regardless of fuel system.
Great Britain operators hoping to increase the maximum permitted weight of existing fleet vehicles must submit a notifiable alteration (VTP 5) form to DVSA, which can be found at https://bit.ly/DVSAVTP5. The technical record for the vehicle will be updated providing there is sufficient design capacity and axle spacing for the alteration.
Successful operators must obtain a new manufacturer's plate from the manufacturer, indicating the vehicle can operate at 19.5 tonnes. This is checked in the notifiable alteration process.
The DfT also announced that new vehicles intended by the manufacturer to operate on hydrogen or liquefied natural gas will no longer require vehicle special orders to operate legally, provided manufacturers have obtained type approval prior to registration.
This includes testing hydrogen-fuelled and natural gas-fuelled vehicles to relevant EU or UN-ECE Regulations. Requirements for retro-fitted installations are not changing.
The news was welcomed by CPT. A spokesman told CBW: "CPT is delighted to learn that the maximum weight limit for two-axle buses and coaches is to increase from 18 to 19.5 tonnes, where appropriate.
"We have been pressing the Government to introduce this change for some time and so are pleased that the increased limit will finally be applied from October 1."