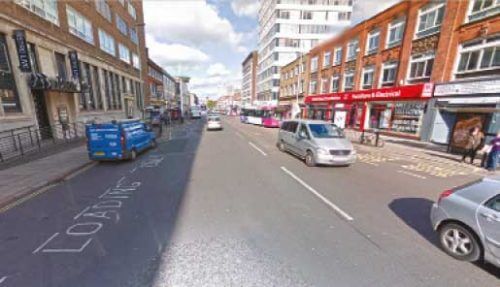 Five additional, bookable coach spaces could be available from Spring this year, along with additional drop-off and pick-up locations
New drop-off points and dedicated parking bays for coaches are to be provided in Leicester city centre to meet rising demand from travel companies and coach operators.
With attractions such as the King Richard III Visitor Centre boosting Leicester's appeal as a group travel destination, the city council has announced plans to create two new coach bays on Charles Street, two on St George Street and one on Queen Street, converting sections of existing pay-and-display parking to accommodate coaches.
Operators using the five new spaces will be required to book them in advance by applying for a parking permit from Visit Leicester, who will manage the booking system on behalf of the council.
New pick-up and drop-off points for coaches would also be provided, with new facilities proposed for Causeway Lane, Charles Street, Granby Street, Queen Street and Southgates. Drivers will be able to stop at these sites for up to 30 minutes to let their passengers get on and off.
City Mayor Peter Soulsby said: "Feedback from coach operators and travel companies made it clear that there is a real demand for these facilities in the city centre.
"These new dedicated parking bays, and assigned pick-up and drop-off points, should make it easier for coach drivers and their passengers to enjoy time in our city – and may even encourage more operators to come to Leicester."
Consultation on the proposals has now concluded, with a final decision expected shortly.
Work to create the new bays would be carried out as part of the city council's parking strategy, with the costs of installing signs and road markings for the new facilities expected to be in the region of £6,000.
The new arrangements for coach operators could be in place by spring 2017.
City centre Director, Sarah Harrison, commented: "Leicester's King Richard III story has attracted an increase in group travel, and these additional facilities will make it a lot easier for coach operators to plan trips to the city and satisfy visitor demand.
"By improving arrangements for coaches and passengers alike, we will encourage growth in this valuable market – helping us to achieve our aim of increasing the number of visitors to our city."