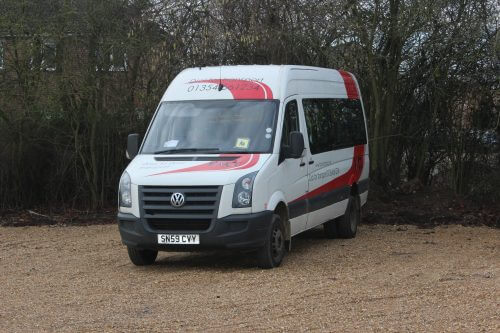 Cambridgeshire County Council (CCC) has said it is taking the findings of an independent report into community transport issues extremely seriously and has already drawn up and delivered a detailed improvement plan in response.
The report examined Fenland Association for Community Transport (FACT) sister organisations Huntingdonshire Association for Community Transport (HACT) and Ely & Soham Association for Community Transport (ESACT).
Carried out by PKF-Littlejohn LLP, the extensive report has been delivered to CCC in a certified unedited format. The investigation looked into 55 individual lines of enquiry and has identified around £300k which is potentially owed to Cambridgeshire County Council and other local councils.
The Cambridgeshire Bus Coach and Taxi Drivers Association (CBCTA) had previously raised concerns with Gillian Beasley when she became the county's Chief Executive in late 2015.
As a result and after discussions with Council Leader Steve Count, she commissioned a full and independent inquiry in early 2016 and involved CBCTA in selecting the investigating body and nominating the topics it should explore.
Mrs Beasley said: "We commissioned this independent report to demonstrate the council's commitment to responding to, and resolving concerns raised by CBCTA in a fair and transparent way.
"We didn't respond to their complaints and Freedom of Information requests as quickly and comprehensively as we should have done when they were first raised with the council.
"The report raises serious issues about some of our community transport operators and we are in discussions with them about this. But I can reassure residents that the county council is committed to continuing to provide community transport which is a valued facility for residents, offering a lifeline to many living in our large and rural county."